Getting a new puppy is one of life's greatest joys. That said, it's a lot of work, too. You have to buy dog bowls, beds, leashes, toys, food, medicine — and, of course, dog collars. You obviously need something to attach their leash to if you ever want to leave the house. But what should you look for in the best collars for puppies?
The three biggest things to consider are comfort, durability, and security. You want the leash to be comfortable so your pup doesn't hate wearing it. To help with this, look for fabrics like soft nylon, suede, or leather, which are comfortable and soft for your puppy. Also, you'll want to make sure it's easily adjustable so it fits them right (and can be adjusted when they start to grow).
Durability-wise, you want to make sure it's constructed with high-quality materials and well-sewn stitching to ensure it lasts past the first few walks. Lastly, it needs to be secure. That means checking that it has a stable, reliable fastening system that buckles properly with no risk of it coming open.
It's a lot to consider and given that you have a lot of fetch to play, I've compiled a list of the best collars for puppies to give you a head start.
1

Best Overall, All Things Considered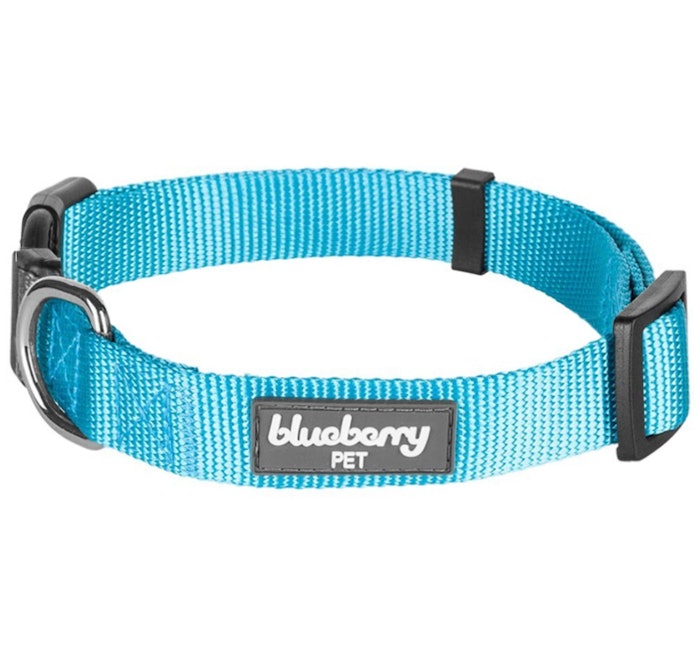 This popular puppy collar is easy to adjust with a strong, sturdy fastening system that will keep your puppy safe and secure. The soft nylon fabric is comfy on their neck while its high-density webbing and chrome-coated metal D ring make this collar stronger and more durable than others on the market. It also has an impressive 1,800 five-star reviews and is available in over 40 color choices, sizes, and styles. One Amazon reviewer raves, "I love the simple colors and it seems to made of good quality material (no issues attached to a leash or anything). I have been adjusting it as my puppy grows and I love how it looks."
2

Best Harness Collar: For Puppies Who Pull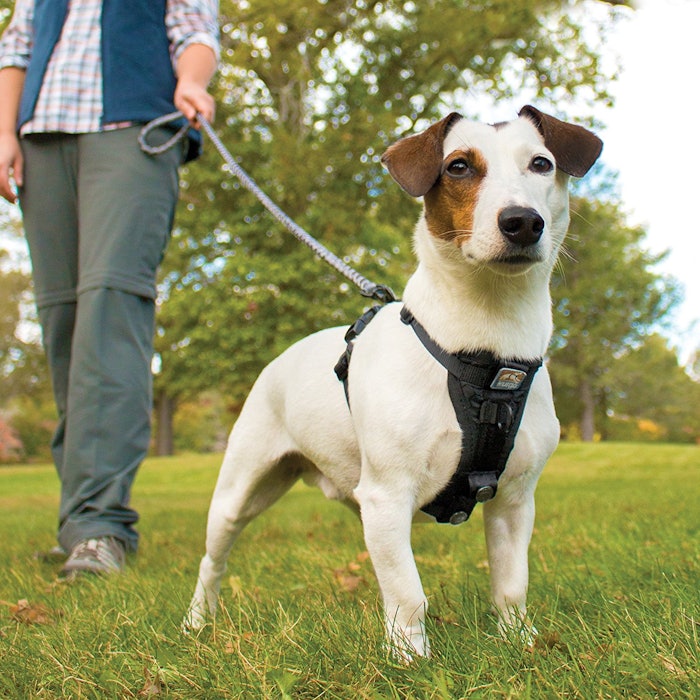 For overly eager puppies who love to pull hard on their leash, this harness-style collar will prevent them from choking themselves with excitement. The sturdy harness showcases five easy adjustment points so you can perfectly customize the right fit for your pup's particular body. It's built with Weinerlock plastic quick-release buckles and a halt ring on the chest plate to turn them around if they try to tug at the leash, making it a fantastic training companion, too. On top of all of that, the collar comes with a 10-inch training lead that doubles as a seat belt loop so you can keep safe in the car.
3

Best Rolled Collar: For Puppies With Long Hair
If you have a long-haired puppy with a coat that's particularly furry or shaggy, a rolled collar is a great alternative to traditional flat styles due to its shape which prevents matting and tangling. This awesome selectionis treated with soft and genuine handmade leather. It's flexible with a high-end metal clasp and solid fastening system that comes in 14 cool colors options. "Great sturdy collar that doesn't cut and damage my dogs fur!" said one happy customer. "We originally had flat collars on our dog but noticed that there was a line of broken fur and a dent in her fur from where it was laying so we switched to the rolled leather collar. She's been wearing it for almost 4 months and already her fur is almost back to normal!"
4

Best Waterproof Collar: For Puppies Who Love To Swim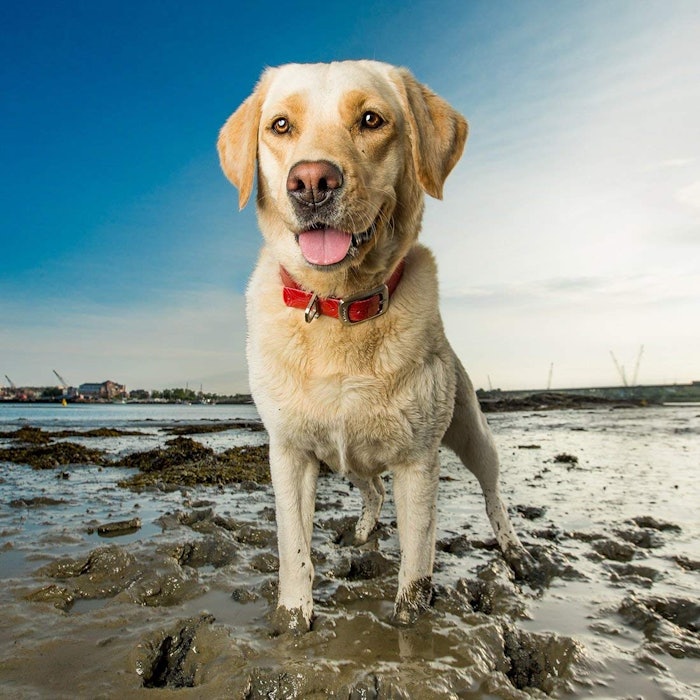 This 100-percent waterproof collar features dirt-proof, odor-resistant material so it won't absorb bacteria or get moldy and musky. It's PVC-free with robust webbing and a sturdy buckle closure that will hold your pup safely. As a bonus, the collar — which comes in a lot of colors and designs — has a handy bottle opener leash and dog tag attachment. There are three sizes to choose from to fit puppies of all shapes and breeds.
5

Best LED Collar: For Puppies Who Like Night Walks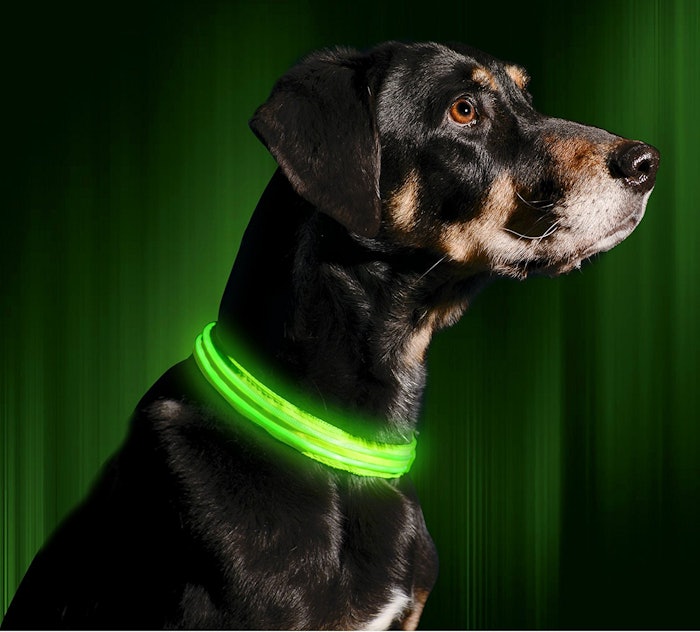 This LED puppy collar will help not only alert cars to your pup's presence during nighttime walks, but it will also help you find them when they're loose in the yard or wandering around when you're camping or backpacking. The fully adjustable collar comes with a rechargeable USB battery that glows for five hours and lets you choose between steady mode, rapid flashing, or slow flashing options. The bright collar comes in versatile sizes ranging from extra small to extra large.
6

Best GPS Collar: For Puppies Who Wander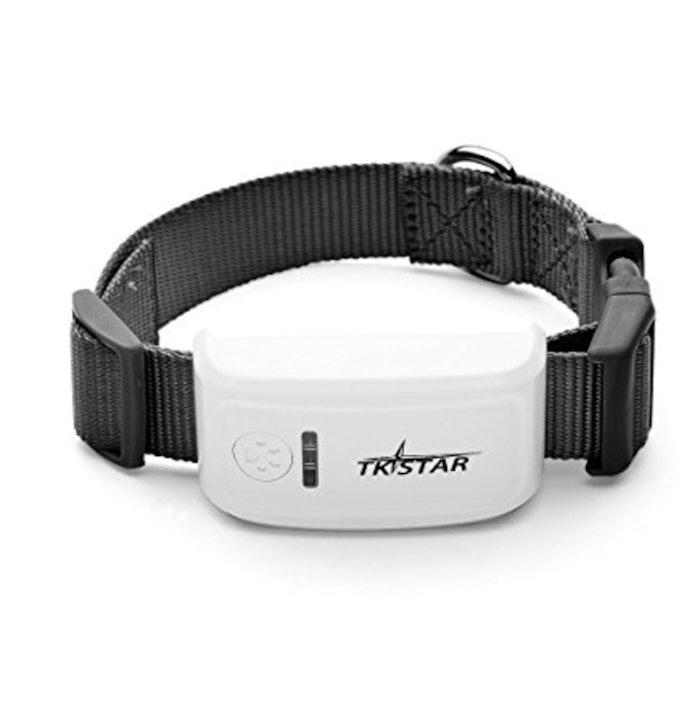 This high-tech GPS dog collar tracks your pup's movements via a mobile app you can download to your phone and easily connect. It has an adjustable band with a lightweight, bulk-free design that offers top-grade location monitoring yet weighs only 50 grams. On top of the GPS feature, it also offers functions such as a shake alarm and geo-fence.
Bustle may receive a portion of sales from products purchased from this article, which was created independently from Bustle's editorial and sales departments.
Source: https://www.bustle.com/p/the-6-best-collars-for-puppies-10086755