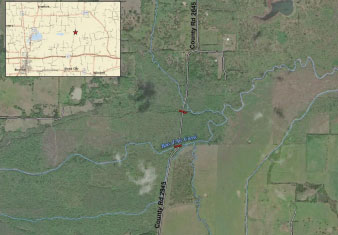 Wylie, Texas – July 27, 2018: Officials with the North Texas Municipal Water District (NTMWD) say Fannin County roads CR-2945 and CR-2645 in the area of Bois d'Arc Creek will be closed from Monday, July 30 until Friday, August 17 for bridge construction.
When work is completed, two upgraded bridges will be able to support equipment and personnel necessary for the construction of the new FM 897 road and bridge.
While CR-2945 and CR-2645 typically have very light traffic, Fannin County residents who use the roads are advised to seek alternate routes for the next three weeks.
Source: http://www.ntxe-news.com/artman/publish/article_111947.shtml