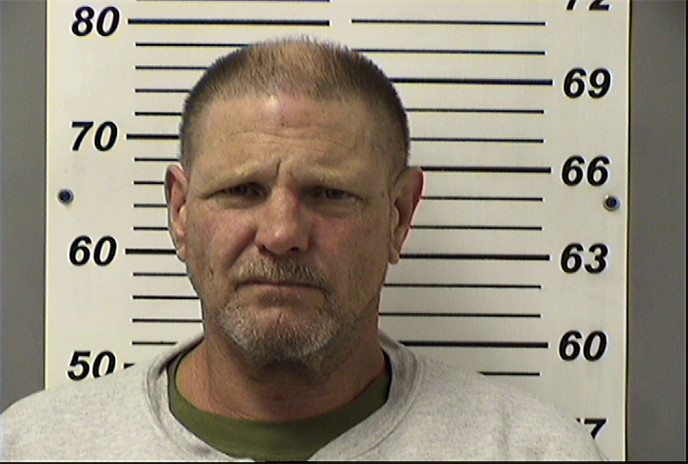 At 6:37 p.m. Monday, a team of sheriff's deputies responded to a civil dispute at 08007 County Road 8.M southwest of Montpelier — as the sheriff's office reports they have exactly 118 times before — but this time one person went to the hospital while the other went to jail.
Two neighbors, identified as Allen Krill and Ralph Grubb, "Got a little Hatfield-McCoy thing going on," Sheriff Steve Towns said in a phone interview Tuesday morning. "This time Krill hit Grubb with an ax.
"Grubb's dogs started barking and Krill went after them," Towns said. "Grubb tried to block the ax with his elbow to start with and ended up with a 2-inch laceration on his back."
The injury was not life-threatening and the pair continued to exchange death threats after they were separated until the ambulance arrived.
Krill was arrested and charged with aggravated menacing and aggravated assault and taken to the Corrections Center of Northwest Ohio where he remains.
Grubb was treated for his injuries at Community Hospitals and Wellness Centers-Bryan and later released.
"This whole thing started over the dogs," Towns said. "You can't make them stop barking and there's no ordinance for noise out in the county. If the dogs are licensed there's not a whole lot anybody can do about it."
Deputies and paramedics responded to a similar neighbor dispute nearly 12 hours later, at 7:23 a.m. Tuesday to 1028 Lakeshore Drive, Pioneer. That incident remains under investigation and no information was released as of Tuesday evening.
Source: https://www.bryantimes.com/news/log/sheriff-barking-dogs-lead-to-ax-assault/article_2dcc2b12-9e81-5ab0-86da-2b2e276df6a3.html