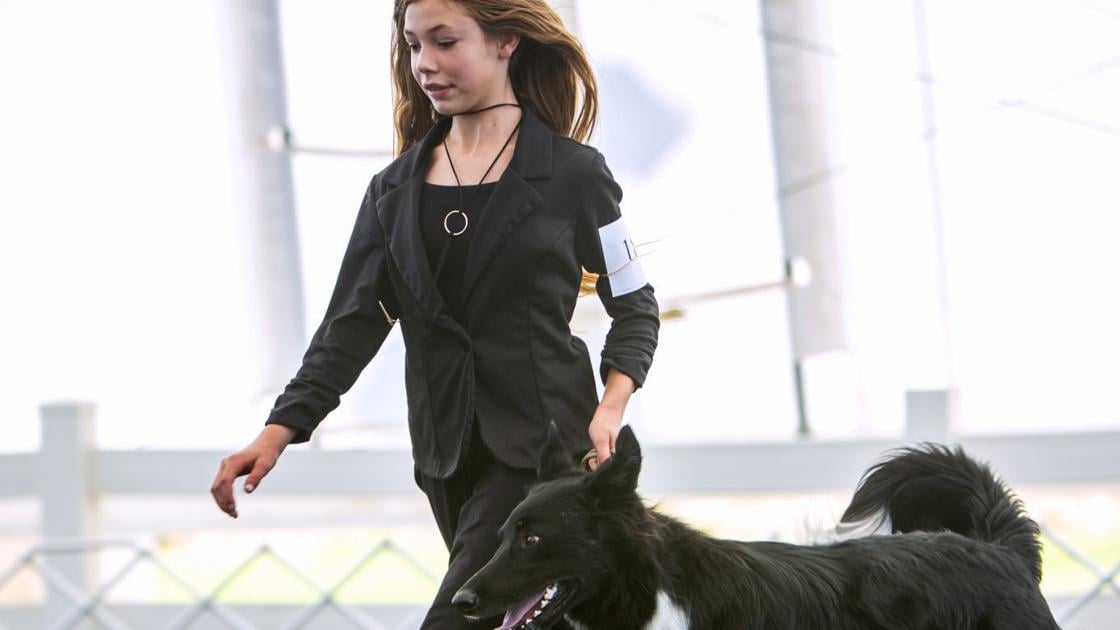 TWIN FALLS — Randall Rector is the president of the High Desert Pointing Dog Club. He knows there are many challenges involved in taking his dog hunting.
One of those dangers is rattlesnakes.
So Rector and the club are bringing in experts for a specialized class in keeping dogs safe when they encounter a rattler. The specialized class is for anyone who takes their dog hunting, camping hiking or who just wants their canine companion to be prepared for a snake encounter.
"We are hoping to make this a yearly event," Rector said.
The class trains dogs to avoid rattlesnakes and involves several stations that train the dog's sight, smell and sound. The de-fanged rattlesnakes are camouflaged with no rattle. It's up to the dog's sense of smell to find the snake. There are several drills that teach the dog to avoid rattlesnakes and walk around them.
All breeds are welcome, all sizes are welcome and most importantly, even timid dogs are welcome, said Josh Potash, the general manager of Get Rattled.
"The obvious benefit is to the owners," Potash said. "By watching a dogs behavior, you can be safer."
Get Rattled also has a porcupine class and a poisonous toad training. But specialized courses like that haven't hit the mainstream yet.
"People don't realize that there are clinics like this," Potash said.
Year-round, there are several other specialized dog training classes available in the Magic Valley.
But any kind of training is important because it helps to understand your dog more, said Marti Kincaid, a trainer with Good Neighbor Dog Training.
"With training, you and your dog become a team," Kincaid said.
"It's so much fun to see a dog at work," Kincaid said.
Brittany Triner, a certified pet trainer, works on basic manners, dog agility and service dog training.
Triner prepare each of the service dogs she trains for their soon-to-be-owners. The dogs are trained to help people with Post Traumatic Stress Disorder, mobility issues or to serve as guide dogs.
"These dogs are raised for a purpose," Triner said. "They love to work. It takes a special dog to be service dog."
Triner recommended Magic Valley Canine Social Club, which helps dogs become more comfortable and friendly around people and other dogs.
While specialty trainings are fun and helpful, the most important training that a dog can go through is the basics, she said.
"You can never go wrong with basic obedience training," Triner said. "You are more likely to take your dog with you places when they behave."
Source: https://magicvalley.com/news/local/shake-rattle-and-roll-over-from-basic-obedience-to-specialized/article_9acfd0e0-a7c7-5d8f-9de7-826aff90ac43.html