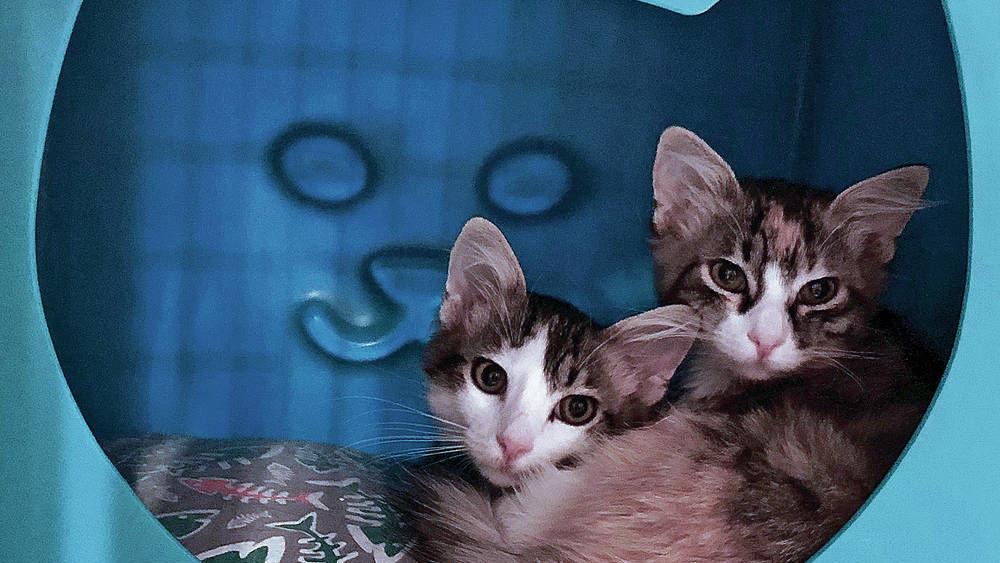 Santa Fe Animal Shelter & Humane Society: Marcus, a 60-pound mixed-breed dog, is about 9 years old. He's super friendly and enjoys his daily walks and playing in dog playgroups. Pineapple, a 5-year-old domestic shorthair cat, is a gentle and soft guy looking for a like-minded individual. He loves kitty treats, cat naps and affection.
These and other animals are available for adoption from the shelter at 100 Caja del Rio Road. The shelter's adoption hours are from 11 a.m. to 6 p.m. daily. Visit adoptable animals in the community during the shelter's weekend mobile adoption events: Noon to 3 p.m. Saturday and Sunday, PetSmart Santa Fe, 3561 Zafarano Drive. The shelter is closed Monday in observance of Labor Day. Visit www.sfhumanesociety.org or call 505-983-4309, ext. 1610.
Española Humane: Mika, a 5-month-old mixed-breed dog, is a sweet gal looking for a forever home. She needs a family where she can grow roots and spread her wings. Twila is a 1-year-old small ball of love. She's great with other dogs and people. She would do well on long walks or camping trips. She loves to play.
These and other animals are available for adoption at the shelter, 108 Hamm Parkway. The shelter is open from 10:30 a.m. to 5 p.m. daily. Call 505-753-8662 or visit www.evalleyshelter.org.
Felines & Friends: Victoria and her sister, Vanessa, are a little shy at first but warm up quickly to people. They don't like dogs but don't mind children. They are a bonded pair and must be adopted together. Heidi and her brother, Willie, are playful kittens and enjoy the company of other cats. If they can't be adopted together, they would do best in a home with another young or playful cat.
Cats of all ages are available for adoption from Felines & Friends; visit them at Teca Tu at the DeVargas Center, Petco on Cerrillos Road and Santa Fe Cats. Adoption advisers are available from 1 to 4 p.m. Thursday through Sunday at Petco, noon to 3 p.m. the first Saturday of the month at Teca Tu or by appointment. For more information, call 505-316-CAT1 or visit www.fandfnm.org
The Horse Shelter: Salsa is a beautiful, 6-year-old bay-and-white pinto mare. She recently started a training program and has proven to be a very smart horse. She's learning the basics of going left, right, forward and back. She'll need an advanced rider at this time.
Find adoptable horses at www.thehorseshelter.org or call 505-471-6179.
Source: http://www.santafenewmexican.com/life/scoop/pet-connection-aug/article_28b12755-3afa-5834-9437-1dc52a0f83b7.html