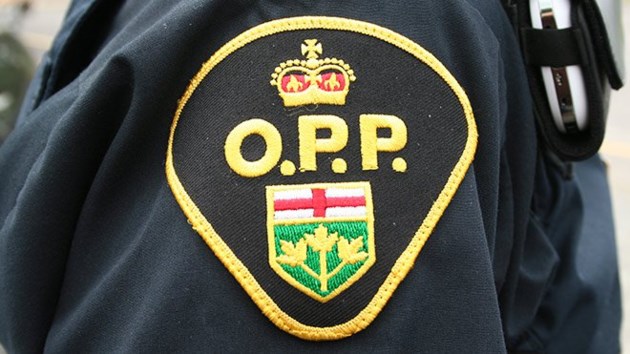 NEWS RELEASE
ONTARIO PROVINCIAL POLICE
*************************
Officers from the Collingwood and The Blue Mountains detachment of the Ontario Provincial Police responded to 92 calls for service over the weekend including:
Three domestic disputes and four family disputes, one domestic incident resulted in charges being laid however the majority did not result in charges but officers had to step in and assist in keeping the peace, diffuse the situation and help those involved try to resolve the issues, which can be sometimes quite complicated given the dynamic of those types of calls.
One call for service for two dogs left in car at a local parking lot on Sunday afternoon. Security for the parking lot removed the dogs and called police which resulted in the dog owner being charged under The Blue Mountains by-law and is to appear at the Ontario Court of Justice in Owen Sound on Sept. 10, 2018.
Officers also responded to reports of a barking dog, tied to a pole in direct sunlight for over an hour at North Winds Beach on Sunday afternoon. Officers eventually located the dog owner, who was out swimming in Georgian Bay. She was given advice on being a responsible dog owner and thankfully the dog did not suffer any lasting effects from exposure to the sun.
Five calls for service for LLA infractions resulting in five persons being arrested, held in custody until sober and later charged under the Liquor Licence Act (LLA) for being Intoxicated in a Public Place.
Ten calls for 911 accidental dials
Four motor vehicle collisions, no reports of injuries or charges.
Seven noise complaints related to noisy neighbours/parties.
Officers also conducted numerous RIDE initiatives resulting in many motorists being stopped however no charges laid as well as conducting general patrols with the goal of keeping our roads safe. 
On Saturday afternoon at approximately 3 p.m., an officer on patrols conducted a vehicle stop on Maple Street near First Street after noticing a vehicle with an expired validation tag from December 2016. Upon further investigation, the officer discovered that the driver did not have insurance for the car nor was he licensed.
As such, the 52-year-old male driver from Collingwood was charged for all three offences under the Highway Traffic Act and Compulsory Automobile Insurance Act and is to appear at the Ontario Court of Justice in Collingwood on Nov. 16 2018.
The remaining calls for service included traffic complaints, police assistance/advice on various situations, lost wallets, one lost Apple iPad left at the corner of Simcoe Street and Hurontario Street in a black case. If anyone has found it they are asked to bring it to the Colllingwood OPP detachment so it can be returned to its owner.
*************************
Source: https://www.collingwoodtoday.ca/police-beat/owner-charged-two-dogs-left-in-vehicle-1000617