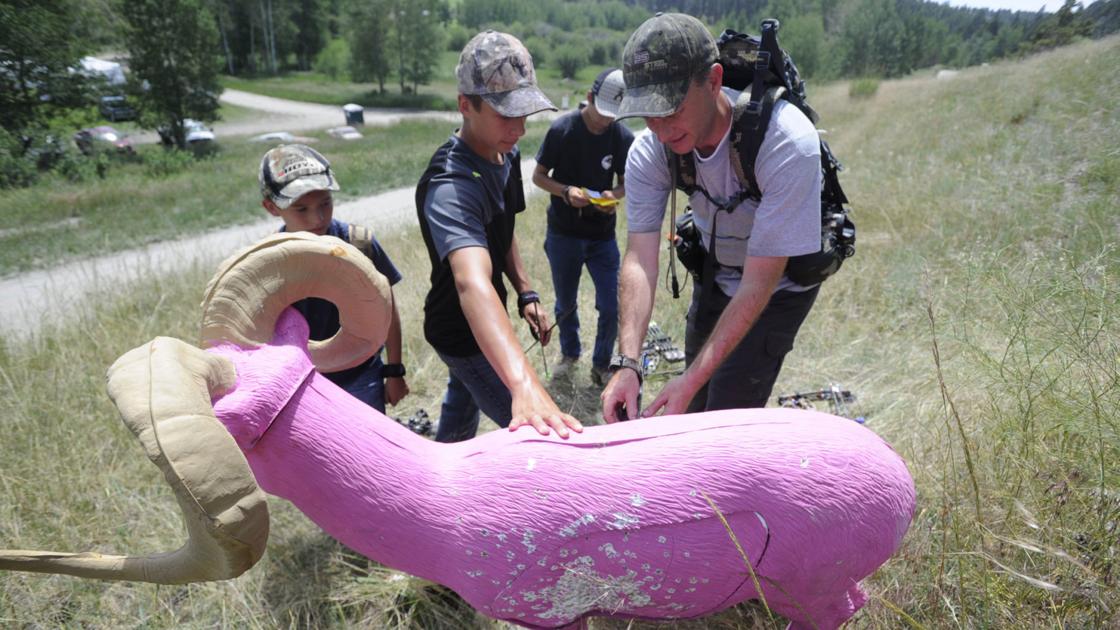 Shoot for the Cure upcoming
The 10th annual Shoot for the Cure Montana will be held July 14-15 at the Huth ranch near Townsend.
This is a 3-D archery shoot that attracts participants from around the state. 
All proceeds are donated to the Susan G. Komen foundation for breast cancer research and early detection.
The two-day shoot consists of 80 targets, two loops of 20 each day. In addition, novelty shoots for prizes are held each day. Raffles and a silent auction are also part of this event.
Missouri Breaks Triathlon is July 7
In celebration of the 50th Anniversary of the Wild and Scenic Rivers Act, the Bureau of Land Management partnered with the Friends of the Missouri Breaks Monument to bring the first-ever Missouri Breaks Triathlon.
The race will meander through the Upper Missouri River Breaks National Monument and along the Missouri River.
The 43-mile race is on Saturday, July 7, and starts at 8 a.m., with a 20-mile canoe/kayak, followed by a 3.4-mile run, and finished with a 20-mile bike ride.
Registration is free and open for individuals or team. All participants must check in at 701 7th St., in Fort Benton, between 10 a.m.-8 p.m., July 6. Athletes will need to have their boats inspected, sign waivers and receive registration packets.
CHoCo FUN (Choteau County FUN) is hosting a post-race party.
Sliderock log haul begins
The Pintler Ranger District is advising travelers in the Harvey Ridge Road area that log removal from the "Sliderock Deck Salvage" project has begun northwest of Philipsburg.
Through 2018, travelers to this area are advised to drive cautiously due to log truck traffic and machinery. There could be short delays along Forest Service roads #358 (Harvey Ridge road) #4325, #8412 and #88.
For additional information contact the Pintler Ranger District in Philipsburg at 406-859-3211.
Crystal Lake Campground, recreation area remains closed
Despite what some unofficial websites may show, the Crystal Lake recreation area — including the boat launch, day use site, group use site and campground — currently remains closed to the public due to hazard trees.
The campground was originally closed last summer due to the amount of hazard trees in the area. The majority of the larger trees within Crystal Lake campground have root rot or stem decay, which weakens the structure of the tree and increases susceptibility to insects such as bark beetles and wood borers. These trees are now hazards that need to be removed for safety purposes before it can be reopened to the public.
Once the hazard trees are removed, Crystal Lake campground will look significantly different; it will be much more open and less shady.
For a project update, feel free to call the Ranger District office at 406-566-2292.
Rattlesnake avoidance training for dogs
Butch Nelson, a professional dog trainer, will teach participating dogs to avoid rattlesnakes through safe and proven methods. 
Nelson uses a live defanged snake and electronic collar in this training. The entire process only takes a few minutes. This event sponsored by Montana Brittany Club and is open to all breeds of dogs and is to be held at True Grit Brits Kennel at 5075 Clearview Road, in Belgrade.
The event is first come, first served starting 9:30 a.m. on Saturday, July 14. Cost is $40 per dog; $30 MTBC club members; and $25 for re-checks.
Contact Tana Kradolfer at 406-539-3163 for more information. 
Source: https://helenair.com/news/local/outdoor-briefs-published-thursday-july/article_60e88a1c-f8ae-5d2e-847f-bb3488a7a209.html