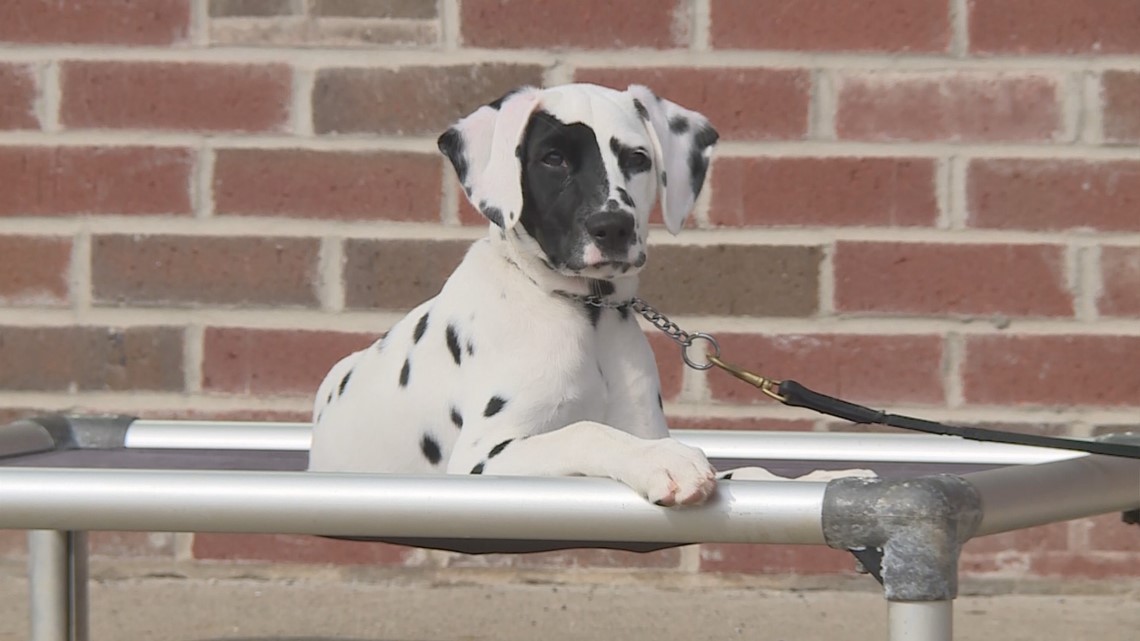 BARDSTOWN, Ky. (WHAS11) — Bardstown's beloved fir dog, Oreo, is going through basic training.
As the official mascot of the fire department, it's important that Oreo is well behaved and calm at all times.
In the past two weeks, she has learned how to sit, stay and roll over. Her trainers say she is doing a great job so far.
Oreo is also a social media star with 1,500 people already following her adventures on Facebook.
Click here to find her Facebook page and follower her on Instagram @bardstownfiredog.
â–ºMake it easy to keep up-to-date with more stories like this. Download the WHAS11 News app now.
Have a news tip? Email assign@whas11.com, visit our Facebook page or Twitter feed.
© 2018 WHAS-TV
Source: https://www.whas11.com/article/news/local/oreo-the-bardstown-fire-dog-undergoes-puppy-training/417-582459668