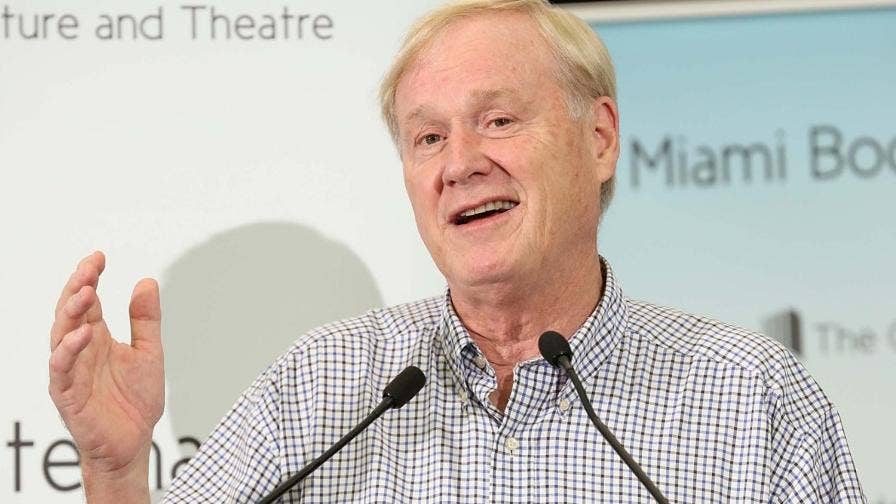 MSNBC star Chris Matthews compared supporters of President Trump to dogs who are being trained to align with Russian President Vladimir Putin instead of NATO.
On Tuesday, Matthews aired footage of Trump speaking at a recent rally, telling the crowd that NATOÂ needs to start paying its bills before predicting that his upcoming meeting with Putin wil be "fine."
The far-left "Hardball" host didn't like what he heard from the president.  
"He is taking a Republican Party, a grass roots party that's spent 60, 70 years leading the war in the Cold War, hating the Russians for all their aggressiveness in the world and taking over the countries on the border and being tyrannical the way they are now and he has those people cheering against Western Europe,'" Matthews said. "He's dog-training these people."
"He's dog-training these people."

– Chris Matthews
Bloomberg's Sahil Kapur, who was a guest, then chimed in, saying President Obama was criticized for alienating American allies.
"I think President Trump is doing this on a level that would make a lot of Republicans nervous," Kapur said.
Matthews then attacked the people who attended the Trump rally, asking why supporters cheer the president.
"They're not getting paid. They're not running for anything. Those regular people that show up for a Trump rally are cheering the attacks on our European allies and cheering 'give a chance to little Putin,'" Matthews said.
Matthews has been particularly worked up since Supreme Court Justice Anthony Kennedy announced his retirement last month. The "Hardball" host has been a key figure in the anti-Trump media since the current president announced his candidacy – but the SCOTUS vacancy resulted in Matthews ramping up his rhetoric. He declared last month that "there are times to fight and this is one of them," telling viewers that Democrats must stop Trump from filling the vacant Supreme Court seat.
"If the Democrats fail to stop him, there will be, I predict, a full-scale rebellion against the leaders," Matthews said.
Trump nominated Judge Brett Kavanaugh on Monday.
Meanwhile, Trump departed Tuesday for a week-long European tour, where he is expected to sit down with Putin in Finland on Monday, after stops in Belgium, England and Scotland. He made waves while speaking to reporters prior to the trip by saying that the meeting with Putin could be the easiest stop on the tour.
"I have NATO, I have the U.K., which is in somewhat turmoil, and I have Putin," Trump said. "Frankly, Putin might be the easiest of them all. Who would think? Who would think?" 
Trump would not say whether he considers Putin a "friend or foe,"but that "as far as I'm concerned, he's a competitor."
On Wednesday morning, Trump confronted head of NATO about energy agreements between Russia and several European countries during a bilateral breakfast.  
MSNBC did not immediately respond to a request for comment.
Fox News' Brooke Singman contributed to this report.
Source: http://www.foxnews.com/entertainment/2018/07/11/msnbc-star-chris-matthews-slams-trump-supporters-s-dog-training-these-people.html