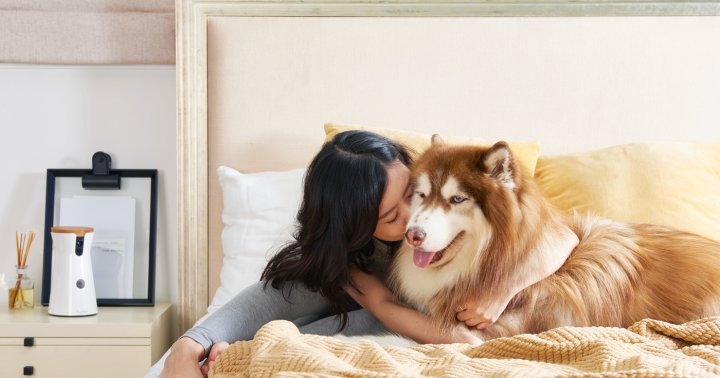 According to Arden, some dogs are just genetically predisposed to thunderstorm phobias, so it's not something you can easily train your dog to get over. Instead, focus on ways to prevent any stress from escalating to a full-blown panic.
When there's a storm, keep your dog from running around the house. "The running feeds into the panic and can make her more nervous," says Arden. A tiled bathroom feels like a safe spot for dogs to hide out, or you can try keeping her on a leash or using a calming vest—the well-fitted material around a dog's abdomen helps decrease stress "like a hug."
And if your dog's showing signs of stress during a storm when you're not there, Furbo Dog Camera's Smart Alerts let you know what's going on. The camera recognizes continuous activity from your dog, like constant pacing or licking, and notifies you in real time so you can help calm any anxiety in a fun, positive way. Peace of mind for both of you.
Source: https://www.mindbodygreen.com/articles/what-to-do-when-your-dog-is-stressed-af