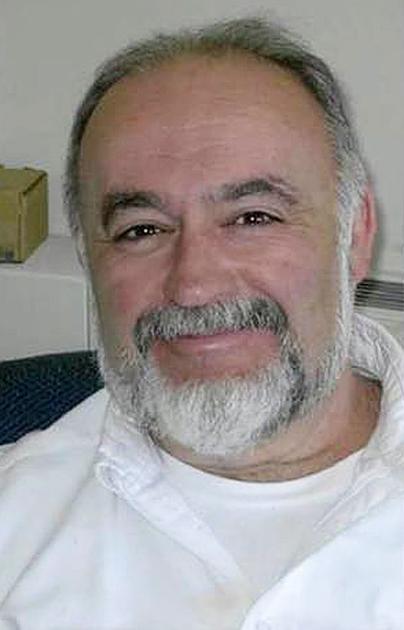 LOGAN — The daughter of a Laurelville man who was murdered in 2016 is honoring her dad by helping others.
Gary Stevens was found dead after an attempted home invasion on Sept. 1, 2016, according to law enforcement.
Gary's daughter, Stacey Stevens, is taking the tragic loss and lovingly channeling it through the Gary Stevens Project by doing kindness initiatives.
Stacey, a Circleville High School graduate, conveyed that the project was created to support local victims of crimes, to assist veterans who must spend time in VA facilities and to support local non-kill animal shelters.
She communicated that she currently has three major kindness-themed initiatives she's working on to honor the memory of her father, who was a very kind and giving person.
First, Stacey explained that she is working closely with the Hocking County Prosecutor's Office to provide tote bags full of various items for victims of crime to have and use while in the courthouse.
"When we were in court, there were a lot of things on a daily basis where I thought… I wish I had that — notepads, pencils and post-it notes," she continued. "They can be used to write down questions for the attorneys. Also, we'd like to donate items like crossword puzzles to occupy time. We're also looking at donating some seat cushions too."
A grant may possibly help fund the tote bags but if it doesn't work out she said there will be fundraising efforts made to cover the costs.
"We'll accept donations of pencils, pens, stationary, notepads and simple things like that," she added.
Additionally, the determined daughter shared that at the Hocking County Fair, an anti-bullying outreach will be part of a display in connection with the Prosecutor's Office.
Secondly, volunteers are making ditty bags for veterans, which are toiletry bags, because Stacey said Gary utilized the Chillicothe VA Medical Center.
"In various wards at other hospitals, patients get their toiletries in plastic tubs. At the Chillicothe VA, several wards get ditty bags. We have sewn more than 175 ditty bags for veterans and several more sewing sessions are planned," she commented.
Supplies needed to make the bags include fabric such as cotton, flannel, corduroy, canvas and duck cloth; thread; and sewing machine needles.
Supplies to put in the ditty bags include shower gel, shampoo, conditioner, toothpaste, toothbrushes, deodorant, body powder, lotion, alcohol free mouthwash, plastic combs, small tissue packs, Sudoku books, word search books and crossword puzzle books.
"Kingston National Bank is fundraising for veterans and ditty bags and they could collect other items too," she commented.
Lastly, Stacey is very passionate about raising money for the Hocking County Dog Shelter.
"When my dad was murdered, they had to take his dogs off the property. My dad had four dogs that were cared for by the Hocking County Dog Warden. That was one of the few acts of kindness on a really horrible day," she commented.
The dog shelter is in need of dog collars (all sizes), training treats, dry dog food, dog food in cans, Kong toys, Dawn dish soap, tarps and fleece blankets.
"It made me sad when I learned they really don't have a fund line for veterinarian bills and they can do some preventative things but the funding isn't there," Stacey said.
She also expressed that there is a need to re-paint the dog kennels so they can be sanitized more easily.
Donations can be dropped off at the Hocking County Dog Shelter, 120 N. Homer Ave. or We the People, 111 W. Main St., in Circleville.
Source: https://www.logandaily.com/news/daughter-of-murder-victim-practicing-kindness/article_21593f95-3593-5906-8acf-c420b1a6e872.html