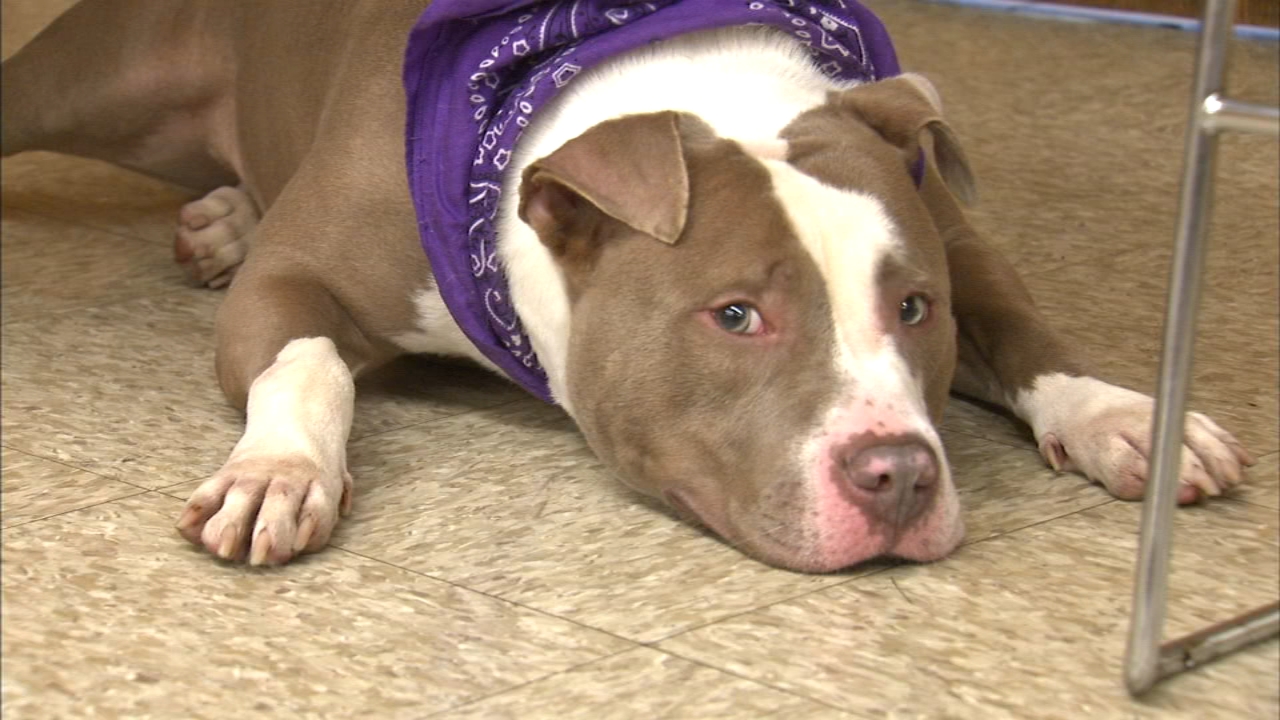 CHICAGO (WLS) —
Dogs are going to Cook County Jail for a new program.
Mayor Rahm Emanuel, Cook County Sheriff Tom Dart and Chicago Animal Care and Control announced a new program Monday called Tails of Redemption.
The partnership has inmates at the jail provide training for shelter dogs from Chicago Animal Care and Control.
The eight week program pairs inmates and dogs in one-on-one partnerships. The dogs receive basic training that makes them easier to adopt. In return, inmates acquire skills and practical work experience that can be applied to future job opportunities.
"This program will empower detainees to help change the future for these dogs, and hopefully in-turn, they realize that they have the power to change their own future as well," said Sheriff Dart.
Officials said the participants are thoroughly vetted and that no inmates charged with rape, murder or any crimes involving animals will be allowed to take part. The dogs involved will be medium-to-large mutts, as officials say large dogs historically get adopted less often, especially if they have not been trained.
The dogs will be available for adoption from CACC.
(Copyright ©2018 WLS-TV. All Rights Reserved.)
Source: https://abc7chicago.com/pets-animals/cook-county-jail-inmates-to-train-shelter-dogs-in-new-program/4072321/