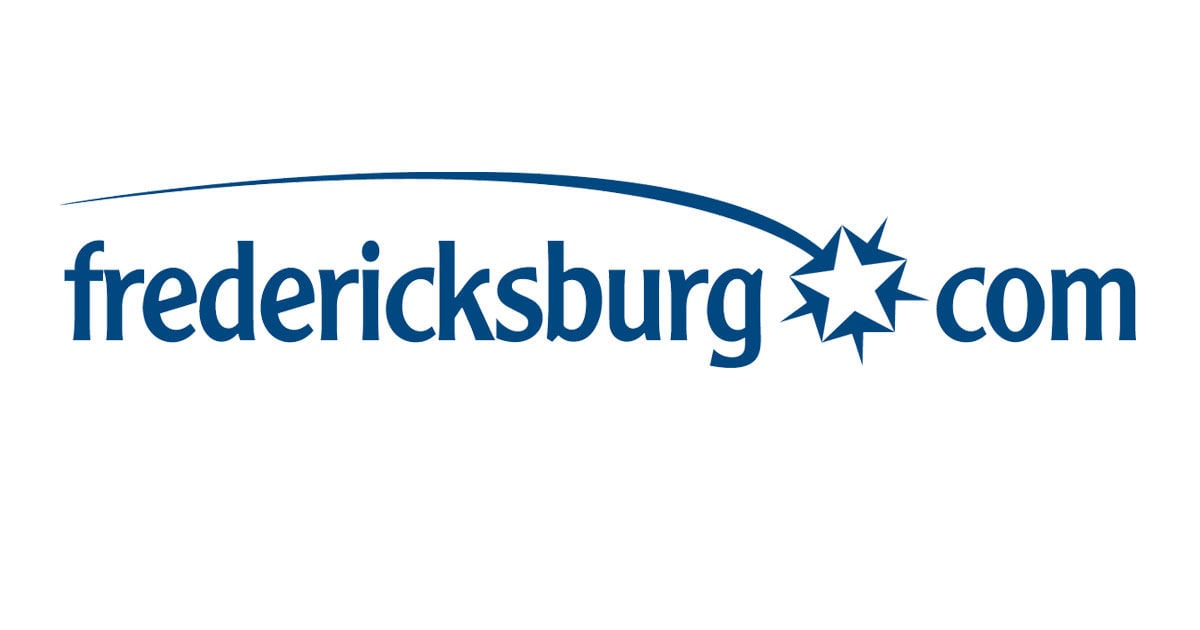 WALK TO RAISE AWARENESS, FUNDING FOR BRAIN ANEURYSM
Austen Dunn, a Fredericksburg native, passed away unexpectedly from complications of a massive ruptured brain aneurysm at the age of 23. In keeping with her belief in the idea that when people go through an experience together a special bond is created, a committee of her family and friends will hold Austen's Communitas 5k Walk at Old Mill Park on Sept. 22 at 10 a.m.
Register at give.bafound.org/2018AustensWalk by Sept. 7 to guarantee a T-shirt; the fee is $25 per person. Proceeds from the walk will benefit the Brain Aneurysm Foundation. The event will conclude with a gathering in the Old Mill Park pavilion featuring music and a food truck.
CHORUS TO HOST OPEN HOUSE
The Spotsylvanians Chorus will host an open house today, from 2 to 4 p.m., at the Marshall Center, 8800 Courthouse Road. Singers interested in more information about the chorus or in joining, are welcome to enjoy light refreshments and meet current members.
Rehearsals for the fall season begin Monday, 7–9 p.m., at the Marshall Center. New singers are always welcome; no auditions are required. For information, visit spotsylvanians.org.
LIBRARY OPENS NEW LOCATION
A new location of the Central Rappahannock Regional Library has opened at Germanna Community College's Barbara J. Fried Center, 124 Old Potomac Church Road, Stafford.
This new location was made possible due to generous support from the Stafford County Board of Supervisors and in partnership with Germanna Community College.
The Joint Use Branch will offer computers and wifi; holds pick-up and material returns; Grow a Reader classes; books, DVDs and audiobooks; scanning, copying, printing and faxing; access to CRRL's online, downloadable and streaming services; and notary services. Additionally, a drive-up book drop will be available.
Hours for the Joint Use Branch are Monday through Thursday, 4–8 p.m., and Saturday 9 a.m. to 5 p.m. Germanna Community College staff will offer library services from 10 a.m. to 4 p.m., Monday through Thursday.
DOG RESCUE NEEDS DONATIONS, VOLUNTEERS
Purple Paws 2nd Chance Rescue will be at Chipotle Mexican Grill, 3051 Plank Road, from 4–8 p.m. Sept. 9 and will receive a portion of each purchase. The public is asked to support PP2CR by either mentioning the organization or showing the flyer when checking out. Flyers may be found on the PP2CR Facebook page.
Donations, including medium and large dog crates, grain-free dog food for puppies and adult dogs, puppy pads, leashes and collars, as well as monetary donations, are needed. These donations may be dropped off with volunteers at Chipotle during the event.
PP2CR, which enlists the help of foster families, is in critical need of more volunteers to foster animals. Volunteers are also needed to transport dogs and help at adoption events.
PP2CR assists animals in distress without regard to age, breed or ease of placement. Foster volunteers receive supplies for the dogs, including food, kennels, medical costs, toys and bedding. For people who aren't sure about fostering or adopting a pet, there's a two-week trial program.
For more information, visit pp2crescue.com; email pp2cr@gmail.com; or check out Purple Paws 2nd Chance Rescue on Facebook. Changes and additional events to the schedule will be posted on the PP2CR Facebook page.
SIGN LANGUAGE
CLASSES OFFERED
The disAbility Resource Center is offering basic sign language classes weekly from Aug. 28 to Oct. 2, 6 to 8 p.m., at its office at 409 Progress St. Expand your communication options and learn basic sign language: ABC's, numbers, simple greetings and phrases.
Registration fee of $75 covers six classes and a sign language book. Registration should be paid for at drcsignlanguage.eventbrite.com prior to attending. Contact Rebecca Bennett at rbennett@cildrc.org; 540/373-2559; or 540/373-5890 (CAPTEL) with any questions.
SPOTSY SALE TRAIL
SET TO RETURN
The sixth annual Route 208 Sale Trail in Spotsylvania County will be held Sept. 7 and 8. Twenty-four miles of sales along Courthouse Road in Spotsylvania will feature multi-family and business yard sales, antiques and more. Travel the Sale as it begins at Four Mile Fork and winds through Spotsylvania Courthouse, Snell, Post Oak and Brokenburg to Lake Anna.
Residents and businesses along Route 208 are encouraged to participate in this event. The official yard sale is two days, and sales begin at 8 a.m.
This is a nonsponsored event, meaning that it is not promoted by any particular organization but represents the efforts of volunteers and those who wish to promote the community. As such, the nature of the sale will vary along the route and all sales are subject to local laws.
No one is to set up, sell or park on the state right-of-way at any time. Route 208 is a busy highway and safety is a primary concern. All sellers should allow for parking and everyone should avoid being on the state right-of-way.
Food vendors must contact landowners for permission to set up and will need to have necessary permits from the Health Department. All sales must be reported to the Commissioner of Revenue.
MEGAREUNION PLANNED FOR SEPTEMBER
The classes of 1952–1976 will hold the 5th annual Megareunion for students, graduates, faculty and friends of Old Stafford High School on Sept. 23 at the Fredericksburg Fairgrounds from noon until 4 p.m. Tickets are $35 and include lunch and live entertainment. To obtain forms or additional information, call Sue Kurz Good at 540/604-0904.
STAFFORD FAIR PAGEANT
ACCEPTS APPLICATIONS
Miss Stafford County Fair is accepting applications for its upcoming pageants.
Competition days for the pageant are Oct. 19 for Miss and Teen Miss and Oct. 20 for all other age divisions.
PAIR FOCUS ON ARCHAEOLOGY AT SANDWICH
The Middlesex County Museum and Historical Society Inc., will host "Finding our Past through Archaeology" on Sept. 23 from 3–5 p.m. Dr. David Brown and Thane Harpole, co-directors of The Fairfield Foundation will present the results of archaeological studies at Sandwich, the old customs house in Urbanna.
The foundation investigates all aspects of the region's history through a variety of hands-on excavation and lab opportunities. It also strives to bring the past to life by helping the public see, question and participate in the process of discovering history. In addition, the foundation is committed to helping property owners, businesses, educational institutions, local governments and the general public identify, learn and promote their historical resources to ensure their survival for future generations.
The event will take place at Dozier's Regatta Point Marina, 137 Neptune Lane, Deltaville. Tickets are $25 and include appetizers with a cash bar.
Tickets purchased at middlesexmuseum.com/events will be placed on a "will call" list available at the door. In addition, checks may be made out and mailed to the Middlesex County Museum, or visit the museum Saturdays from 10 a.m. to 3 p.m. and purchase tickets in person.
ART AUCTION TO BENEFIT CANCER RESEARCH
An upcoming art auction organized by the Aquia Evening Lions Club will benefit pediatric cancer research. The auction will be held at Harbour Inn, 1417 Washington Drive, Stafford, on Sept. 22.
Tickets are $10 in advance or $15 at the door. Browse the art and enjoy hors d'oeuvres from 7 to 8 p.m. The auction will begin at 8 p.m.
Proceeds will be donated to St. Jude's Children's Research Hospital. For more information or tickets, contact Rene at 571/243-8503.
STUDENT GRADUATES FROM SPACE CAMP
Andrew Shockley of Stafford County recently attended Space Camp at the U.S. Space and Rocket Center.
The weeklong educational program promotes science, technology, engineering and math, while training students and with hands-on activities and missions based on teamwork, leadership and problem solving.
This program is specifically designed for trainees who have a particular interest in space exploration. Shockley spent the week training with a team that flew a simulated space mission to the International Space Station. Once aboard the ISS, the crew participated in experiments and successfully completed an extra-vehicular activity, or spacewalk. Shockley and crew returned to earth in time to graduate with honors.
FILL THE BOAT WITH SCHOOL SUPPLIES
The Lake Anna Islanders are spearheading a school supply collection drive for students in Louisa, Spotsylvania and Orange counties. Drop off school supplies Sept. 1 and 2, from 7 a.m. to 5 p.m., at Lake Anna Food Lion, 11010 Kentucky Springs, Mineral. Additional drop-off locations are the Lake Anna Visitors Center, 208 Lake Front Drive, Mineral; Tim's at Lake Anna, 200 G Boardwalk Way, Mineral; and Duke's Creek Marina, 3831 Breaknock Road, Bumpass.
Items needed include wooden pencils, 1-inch and 2-inch three-ring binders, five-tab page dividers, backpacks without wheels, Clorox wipes, composition notebooks, 24-count crayons, dry erase markers, earbuds and headphones, block erasers, glue sticks, paper towels, plastic pocket and prong folders, plastic pencil boxes, kids' blunt-tip scissors, wide-rule spiral notebooks, sticky notes, tissues, wide-rule paper, Windex, yellow highlighters and gallon-size and sandwich-size plastic zip baggies.
FESTIVALS SEEK VENDORS
Stafford County employees will host a Vendor Market at the Stafford County Government Center parking lot Oct. 6 from 8 a.m. until 1 p.m. Vendor, yard sale and food truck spots are available until Sept. 24. For more information, contact Crystal Nicol at cnicol@staffordcountyva.gov or 540/658-8602. Donations will benefit United Way.
The Montross Fall Festival Committee is seeking craft and food vendors for its Fall Festival on Oct. 6. Download an application at visitmontross.com; or contact Patricia Lewis at townofmontross@verizon.net or by calling 804/493-9623.
The King George 60th annual Fall Festival is looking for food and craft vendors for its event on Oct. 13, at King George High School. Interested food trucks/vendors and craft vendors should visit kgfallfestival.com, download the application and return it to the festival committee as soon as possible. Food vendors may contact Dee Strauss at 540/903-0573 for more information. Craft vendors may contact Lori Deem at g.lori.deem@gmail.com for more information.
The Frog Level Volunteer Fire Department in Caroline County is seeking vendors for its Fall Festival and parade Oct. 27, from 10 a.m. to 3 p.m. Send inquiries to crozell@verizon.net; or call 804/338-8697.
Crafters and vendors are needed for a show at the Fredericksburg Fairgrounds, 2400 Airport Ave., on Nov. 3 from 10 a.m. to 3 p.m. The event will be held rain or shine. Food and beverages will be available for purchase. Free admission and parking for the general public. Contact Mary Ann Seay at 540/845-6491; or fredfair123@gmail.com.
The Patawomeck Indian Tribe is looking for crafters for its eighth annual craft show. The event will be held Nov. 10, 9 a.m. to 3 p.m., at Bethel Baptist Church, 1193 White Oak Road. An 8-foot space is $25; two spaces are $40. For more information, call Twila Bradley at 540/786-3704; or email mike5712@verizon.net.
CHORAL SOCIETY TO HOLD OPEN REHEARSAL
The Rappahannock Choral Society invites singers to chorus auditions on Sept. 17, at Zoan Baptist Church, 5888 Plank Road, Fredericksburg. Prior to the auditions, interested singers are urged to attend the first rehearsal of the choral season, scheduled for Sept. 10 at 7 p.m. at Zoan Baptist Church.
This open rehearsal will give potential chorus members a chance to meet the new conductor, Dr. Jordan Davidson, and current RCS members, as well as to enjoy participating in a typical group rehearsal.
Interested singers who are unable to attend the open rehearsal because of a calendar conflict may call 540/412-6152, or email rcsconductor@gmail.com for information.
The Rappahannock Choral Society holds concerts each choral season in early December and on Mother's Day weekend in May.
LOCAL AUTHOR
TO HOST WORKSHOP
On Sept. 11, local award-winning author Sue Pighini will host a workshop at her Livin' the Dream Ranch in Spotsylvania County. The event will focus on information the author gleaned after she was struck by lightning and lived through a near death experience. Pighini gives seminars nationwide on "Light Your Life on Fire," which includes topics such as your birth gifts and talents, body wisdom, finding your life story and transforming it.
The workshop will be held from 10 a.m. to 3 p.m., and is $75. All materials will be provided. Bring a bag lunch; drinks and dessert will be provided.
The deadline to register is Sept. 5.
A second part to the workshop using horses as empowerment partners, called "Extraordinary Equine Encounters," will be offered on a future date. No riding is involved, and the offering is optional.
LIONS OFFER SUMMER SCREENINGS
The Greater Falls Run Lions club had a busy summer screening children for hearing and vision throughout the community.
Members of the KidSightUSA committee screened children at the Salem Church Library and the Howell Library for vision during its Kids on the Go lunch program and also at the Ron Rosner YMCA during its 15th annual Family Fun Day.
The Sight and Hearing van screened children for both hearing and vision at Stafford Junction during their Back Pack Give-a-Way.
A total of 151 children for vision and 21 for hearing were screened.
Source: https://www.fredericksburg.com/communities/community-briefs/article_46906c0e-655c-5a85-ba6d-8a4e796b9f6a.html