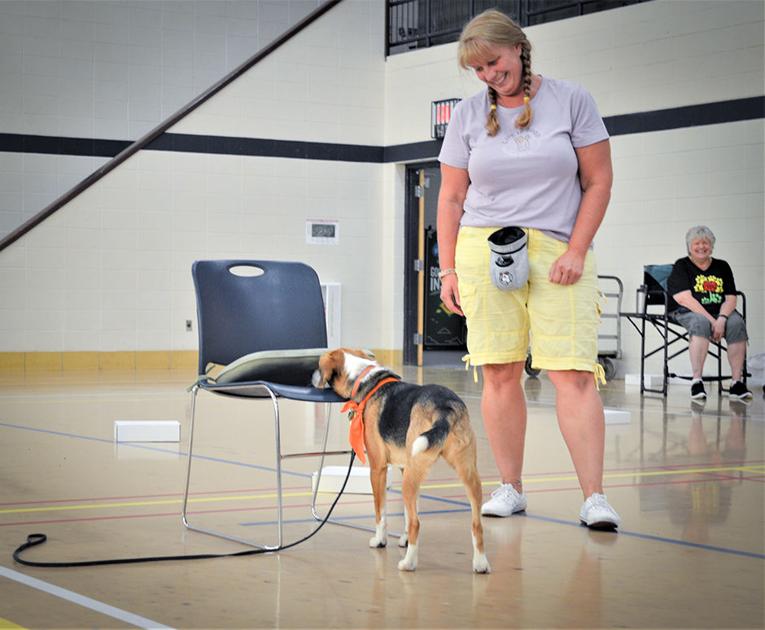 Children from the surrounding school district were invited to participate in a summer camp for first through sixth graders hosted by the University of Pittsburgh at Bradford for the seventh year in a row.
The camp was called Pet 'n' Vet camp due to the nature in which children were given fun and interactive lessons in "proper interaction with small animals and care for pets," according to Cindy Wolfel, who organized the summer camp.
Children in first through third grade met in the mornings, and fourth through sixth grade met in the afternoon from Tuesday through Thursday this past week.
During the week the children were exposed on a daily basis to animals on loan to the camp by Kristina Ellis of Ellicottville, N.Y., instructor of animal science at Boces, who loaned the camp a ringneck dove, rat, guinea pigs, a hairless rat, a hairless guinea pig and a hairless albino dwarf rat, according to Wolfel.
Besides Wolfel, who was the main educator throughout the camp, there were three volunteers who assisted Wolfel with activities and lessons: Nathan Andrews, Elexis Gahn and Breana Andrews.
"The camp is good; I have learned so much about the proper care of animals," said Breana Andrews. "My favorite part, of course, are the animals — I love getting to interact with them and learn about what makes them happy and healthy."
The first two days of the camp were spent focusing on the animals on loan from Ellis at Boces in Ellicottville; learning to care for them by changing their habitat often (woodchips), making sure they always have water to stay hydrated, feeding them on a scheduled basis and, most importantly, showing them much love with human interaction and attention.
During the final day of the summer camp, the children were rewarded with a visit from members of the Olean (N.Y.) Kennel Club and their canine friends. Cindy Graham, vice president of the Olean Kennel Club, was accompanied by Julie Bray, secretary; Laurie Meyers, member; and Dr. Donna Domback, member and certified dog trainer.
Each visiting member of the Olean Kennel Club along with their canine companion(s) demonstrated for the children different aspects of training techniques for dogs and skills possessed by the canine.
Additionally, Bray spoke to the children about the importance of proper care of  canines, with a step-by-step walkthrough, including examples of assistive tools in order to help meet the dogs' needs. Bray continued by next speaking of the importance of obedience, and proper manners that should be taught to dogs, especially dogs that are household pets.
The participating members of the Olean Kennel Club also showcased how, with a little work, dogs are able to be trained to respond to non-verbal signals between the dog and its owner.
Wolfel hopes that children who participated in this year's seventh annual Pitt-Bradford Pet 'n' Vet summer camp were able to finish the camp with "a better understanding of the responsibility of pet ownership."
Source: http://www.bradfordera.com/news/area-children-learn-the-importance-of-pet-care-at-pitt/article_a489c000-9ea6-11e8-b8ee-1fb6d66622f7.html