Professionals to Watch: Chris Bengtson makes the Leep's from grocery to plumbing business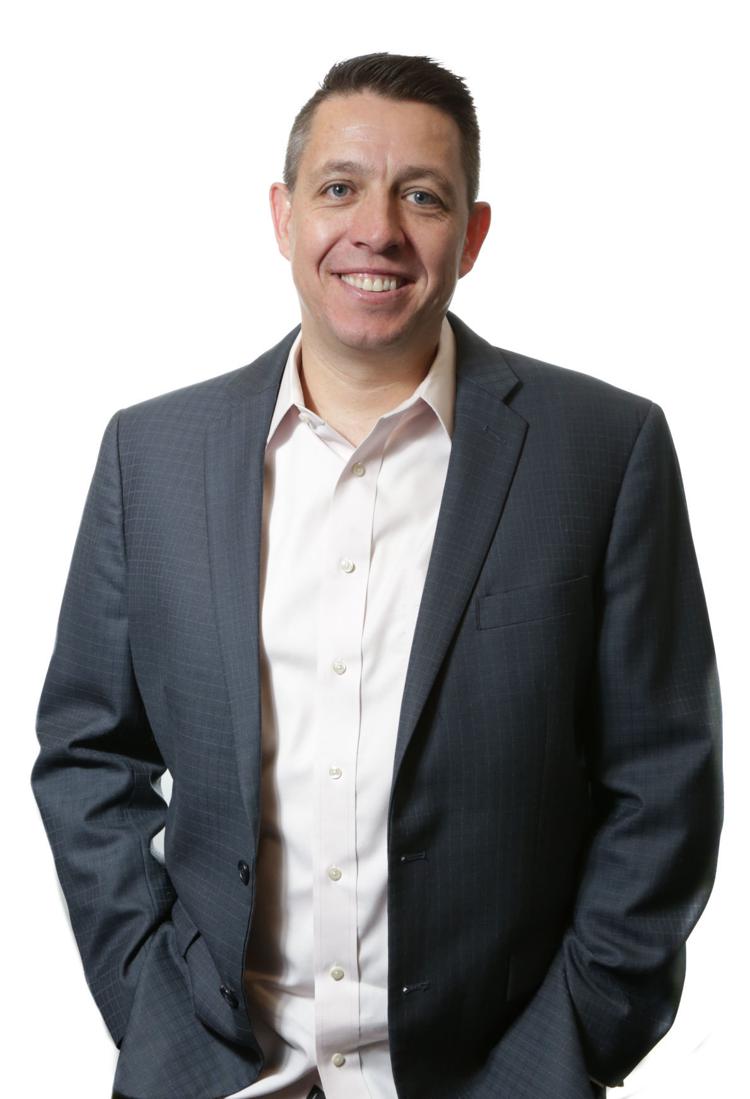 Chris Bengtson, chief operations officer for Leep's Supply Co.
Tony V. Martin, The Times
After moving up through the ranks in the grocery business for 25 years, Chris Bengtson found that switching to the plumbing supply business wasn't as big a change as some people might think.
'ÄúIt'Äôs the same career, just a different industry,'ÄĚ Bengtson, chief operations officer for Leep'Äôs Supply Company, said. 'ÄúThe industry shift is unique, but operations transcend the industry. You buy right, sell it right, manage expenses and treat people right.'ÄĚ
Bengtson grew up in Ridgecrest, California, which he said is in the middle of the Mojave Desert, where temperatures frequently top 100 degrees and the dry desert wind blows dust storms of reddish hue over the landscape in intimidating fashion. Ridgecrest also was close to the U.S. Navy's largest weapons development and testing center.
Bengtson's father Eric was a civilian employee at the testing center, working as a technical illustrator and exhibits director for the museum. His mother Linda was a surgery center director for an ophthalmologist.
After graduating from Burroughs High School in Ridgecrest, he studied at a local college for about half a year, the only formal education he's had beyond high school. He already was working for a grocery chain in the Southwest, starting as a bagger for Albertson's while in school. He continued to work for Albertson's for 23 years and was in a management position when he came to Northwest Indiana in 2015 as COO for Strack & Van Til.
Bengtson said the highlights of those years in the grocery business included 'Äúdeveloping others and helping them to achieve.'ÄĚ Another was developing programs to raise money for charities. While at Strack & Van Til he created the checkout challenge that gives customers the opportunity to round their bill up to the next dollar with the additional money going to the charity fund.
'ÄúWith that and other campaigns, we raised $1 million in the first year,'ÄĚ he said. 'ÄúI enjoyed my time there and I was able to do quite a bit of lobbying for the industry in Springfield, Phoenix, Washington, D.C., and with industry groups as well.'ÄĚ
A new challenge
In 2017, Bengtson was introduced to John Hamstra by a friend at his church. Hamstra is owner and president of Leep's, and Bengtson was told the family-owned business was looking for someone with Bengtson's experience to run things.
'ÄúThe position never existed,'ÄĚ he said. 'ÄúThe business was going from a small company to being a larger one, and, with the experience I had, I was able to meet with the family and jumped on board. John Hamstra was one of the kindest humans I'Äôd ever met, and it only took a few minutes for me to know he was somebody I wanted to work for.
'ÄúThis is nothing against the grocery business. It taught me what I know today. There'Äôs no better training ground than the world of retail grocery because of the intensity and pace. It turns out a lot of professionals. If you survive grocery, you'Äôre likely to be successful in other industries. It'Äôs the best place to learn what it means to take care of the customers.'ÄĚ
Bengtson said dealing with 10,000 to 20,000 customers a week, as he did in the grocery business, 'Äúyou learn real quick what it takes to make people happy. That'Äôs the job most of us are in. Great customer service is great customer service. The thing that bridges the gap between grocer and plumbing is the service.'ÄĚ
He celebrated his one-year anniversary at Leep'Äôs in April and said, 'ÄúThey haven'Äôt kicked me out yet.'ÄĚ He opened the business to the trades, which hadn'Äôt been done before.
'ÄúI had always dealt with the wholesaler and the product. Now I am the link between the manufacturer and the user. It'Äôs a different link in the chain, but it'Äôs a people business and it'Äôs just service.'ÄĚ
Hamstra said Bengtson has used his talents to get the company's nine branches all pulling together.
'ÄúWe were run by the seat of our pants,'ÄĚ Hamstra said. 'ÄúHe'Äôs done a phenomenal job of bringing people and branches together. He does such an awesome job on that side for us. That was just what we needed. I can'Äôt say enough about him. It'Äôs worked out well for him and us.
'ÄúHe handles himself very well professionally. Coming in new, it'Äôs sometimes tough to get people on your side. He'Äôs done a good job of coaching people to get them where they need to be. He spends a good amount of time training people to get them where they need to be.'ÄĚ
Life in the Region
Bengtson has adapted to Northwest Indiana so well, he even prefers the weather here to all that sunshine in the Southwest. He makes his home here with his wife, Roxanne and children Hailey, 20, Amanda, 13 and Ethan, 12.
"Being new to Northwest Indiana, the thing I love here is the really tight network of support, no matter what industry you're in. I've learned a ton from a lot of people here and the partnerships I've formed here. There are generations of families in businesses. Leep's is in the third generation, and we didn't have that in the West.
'ÄúWhen there are three generations, they'Äôre invested in the business. You'Äôre not acting for today. You are forced to think long term. The family plans to be five generations deeper in the business. The Leep'Äôs have a long, established history of sound business and integrity.'ÄĚ
And the Region's weather?
'ÄúAs miserable as people think it is here in winter, try spending a few weeks in Phoenix and you will learn to appreciate Indiana.'ÄĚ
Professionals to Watch: Leah Konrady's focus is growing the Region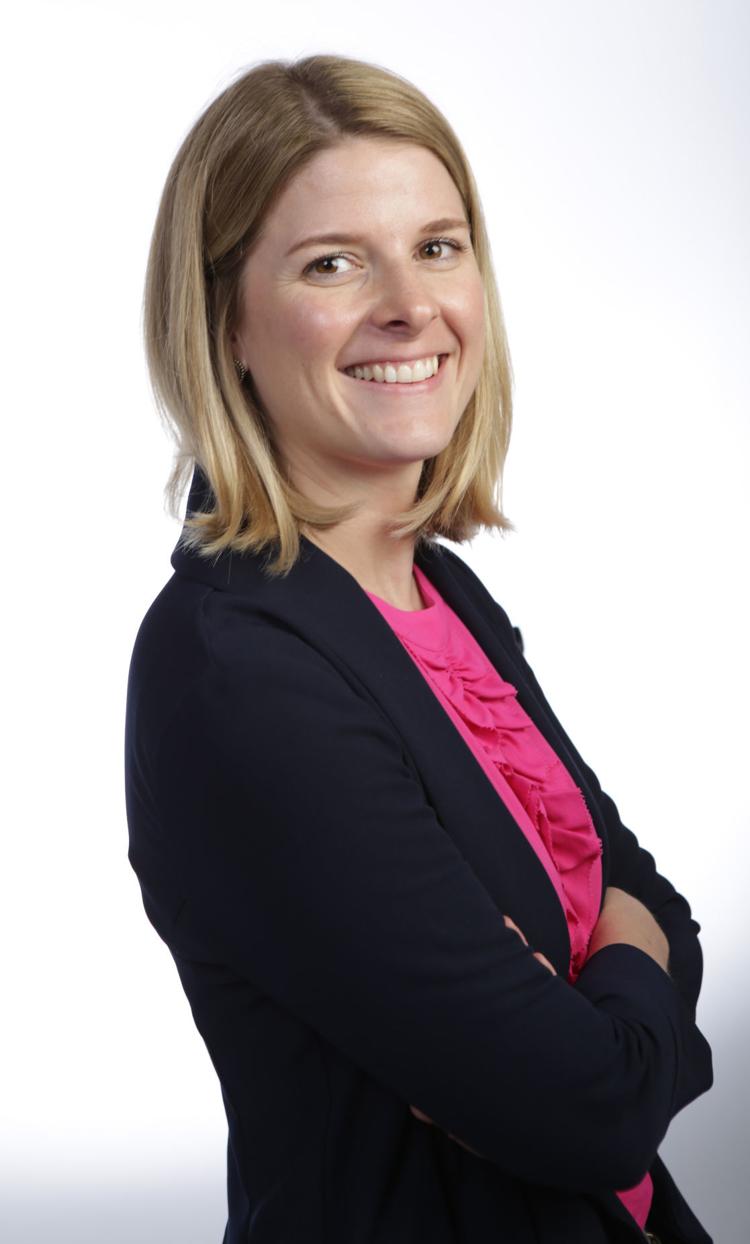 Leah Konrady, president and CEO of One Region
Tony V. Martin, The Times
Leah Konrady sees Northwest Indiana's lakeshore and proximity to the country's third largest city as natural catalysts for the kind of growth that will broaden and grow the regional economy. But she also sees recent trends in population¬†'ÄĒ including slight declines in Lake County¬†'ÄĒ as a drag on this potential.
In her role as president and CEO of One Region, Konrady hopes to help reverse the population trend by leveraging the area's strengths to attract younger residents.
"If you want to sustain your region economically, you need to grow your population," Konrady said. "If you want to grow your population, you need to attract young people."
When Konrady began at One Region two years ago, she immediately jumped into supporting the South Shore Line's West Lake Corridor extension and double-tracking projects as ways to help promote that goal. She also decided One Region could contribute more by undertaking a "benchmarking" project that involves local leaders in studying successful strategies used elsewhere.
"When I took on One Region, what I wanted to do was look into other places that had a turnaround story on attracting young professionals," Konrady said. "When you have a declining and aging population, how do you attract young people?"
A study involving economists from area universities yielded three such stories: in New Jersey communities near New York, in PIttsburgh and in Denver. That result received validation when Amazon included Newark, New Jersey, Pittsburgh and Denver in its list of 20 finalists for its second headquarters.
Konrady organized a trip to several New Jersey communities last year. "It was really successful," she said. In one of her occasional guest columns for The Times, Konrady wrote shortly after the trip that "in each place, we saw examples of leveraging and transforming underutilized assets into attractive features drawing people to live there."
Nearly 30 people made the trip. The group of elected and appointed public officials, as well as business, nonprofit and philanthropy executives heard about turnaround stories focused on ways to encourage population growth 'ÄĒ "the theme everywhere we visited," Konrady said.
She said she was "very intentional" about getting people with a range of experiences to participate in the benchmarking process. State Rep. Earl Harris Jr., one of them, said Konrady did that successfully.
"She's done a good job of getting a wide group of leadership involved," Harris said, adding that the geographic range of the participants also was important.
"That's not always an easy thing to do¬†'ÄĒ it's hard to get people from multiple cities and multiple counties to work together," he said. "Leah's done a great job at that."
The next trip, slated for later this year, will be to Pittsburgh. The focus there will be "how to leverage anchor assets you already have," Konrady said. Those can include universities, which are "key to any region," hospitals and even grocery stores.
Denver will be the third destination. That city's significant investment in infrastructure, including at its airport and on its light rail system and highways, will be a focus of the tour.
Cross country
The Denver trip will return Konrady, 32, to a frequent destination. She began visiting Colorado at the age of 7, and would tell people while growing up in Michigan City that she would one day attend the University of Colorado in Boulder.
The Marquette Catholic High School graduate switched her choice to the smaller University of Denver, initially planning to study in the university's well-regarded real estate program. Konrady soon shifted to geography, which incorporated urban planning, land economics and environmental science, including the study of water quality issues.
"My college experience was totally formative of what my career has become," Konrady said. "It definitely shaped who I am."
Northwest Indiana and Colorado also offer Konrady the chance to pursue her favorite outdoor activities: hiking, swimming and skiing.
The decade since college graduation has taken Konrady to each coast, too. After graduating, Konrady went to work for U.S. Rep. Pete Visclosky, D-Gary, in Washington, D.C., as a legislative assistant. She also worked as director of the Great Lakes Program at the Northeast-Midwest Institute, a nonprofit organization that describes its mission as "to promote economic vitality, environmental quality and regional equity for the 18 Northeastern and Midwestern states."
From there, Konrady returned to the University of Denver for an MBA, then moved to Fresno, California, to work in governmental affairs and community outreach for the engineering firm CH2M, focusing on water infrastructure.
The lure of Lake Michigan, Chicago and family brought Konrady home, where she joined One Region in spring 2016.
Promoting change
One Region has a nine-member board of directors, made up of businesspeople and higher education administrators. Ben Bochnowski, president and CEO of Peoples Bank, is vice-chairman of the One Region board. He said Konrady's charge when taking over the organization was to re-envision its mission and role in Northwest Indiana.
"She had to think about One'Äôs Region'Äôs strengths and the opportunities, and relaunch the organization as a vehicle to bring local leaders together and focus us on the future," Bochnowski said.
Its activities have included the trips to example communities, and creation of a new organization of business leaders.
"Under her leadership, she has created a corporate council that brings the business community together in order to focus on how we can grow Northwest Indiana'Äôs population," Bochnowski said. "She has been creative and looked outside of the Region for guidance and inspiration, and brought people together around not only ideas, but action."
The corporate group, the Regional Opportunities Council, is made up of private-sector CEOs and modeled after executive organizations in other cities. It had attracted 21 members by spring.
"We needed a place where executives of our Region come together and prioritize what they see as transformative," Konrady said.
That and the benchmarking trips are intended to bring leaders together in new ways. "You can't further change alone," Konrady said.
Professionals to Watch: Terry Velligan is building bridges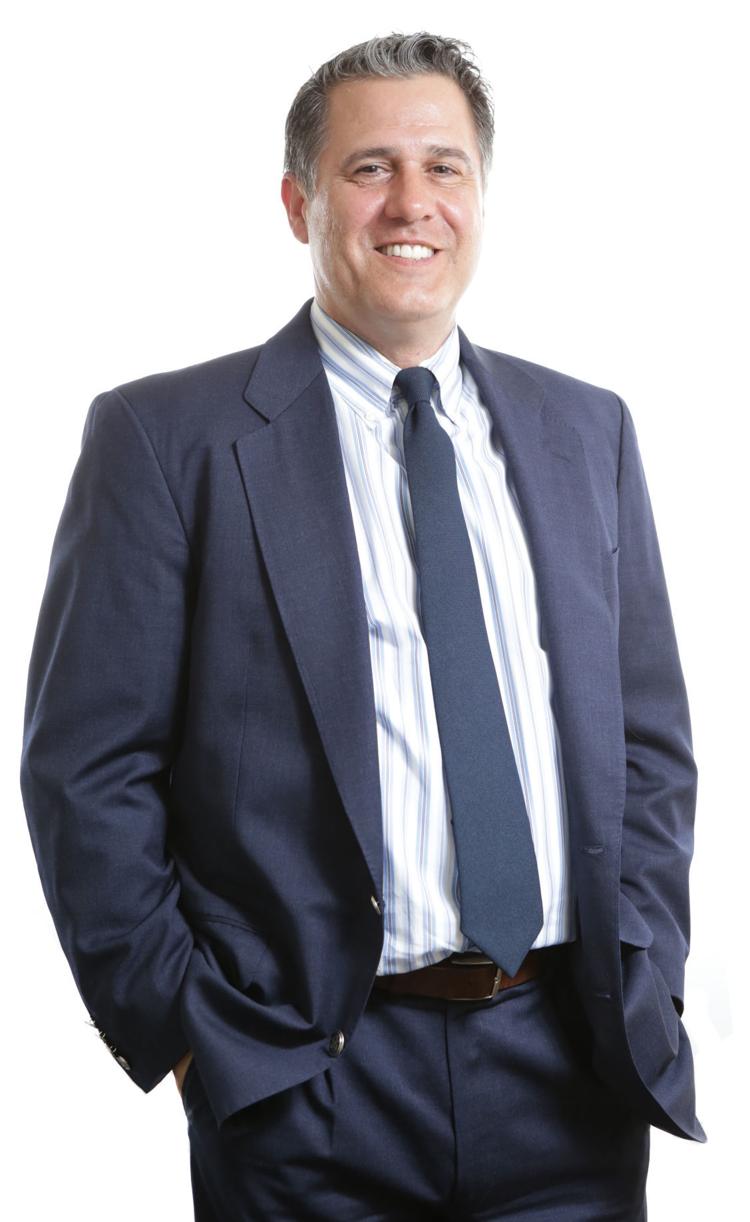 Terry Velligan, Cline Avenue Bridge project's general manager 
Tony V. Martin, The Times
Terry Velligan looks out his office window and sees massive concrete piers and deck segments being put in place as the new Cline Avenue Bridge takes shape in East Chicago.
But Velligan thinks of the bridge as more than concrete and steel¬†'ÄĒ he sees a symbolic value in the connections it will provide among Lake County's northern cities and into Chicago and southern Lake County.
Velligan, 53, is the Cline Avenue Bridge project's general manager of operations, working directly for bridge owner United Bridge Partners.
"I'm tasked with the responsibility of really connecting the bridge to the surrounding communities," Velligan said. "I do a lot of public engagement, community engagement."
The bridge will provide a link to the Indiana Toll Road for travelers to and from Chicago, and it will make anchors like the Gary/Chicago International Airport, lake-based casinos and the lakeshore itself more accessible, Velligan said.
"The Cline Avenue Bridge will have a positive impact on each community," he said. The East Chicago native and current resident noted the city's work on its lakeshore and access to it.
"East Chicago has done a wonderful job with their lakefront," he said. "Having Cline Avenue is another big piece of that puzzle."
A Region life
Velligan's grandparents lived in East Chicago their entire lives. His parents were born and raised there, and his six brothers and one sister were born there before the family moved to St. John.
Velligan graduated from Lake Central High School, after having spent his first two years at Andrean, and accepted a baseball scholarship to attend Newman University in Wichita, Kansas.
"When I was younger, I wanted to explore," Velligan said. "When I went off to undergrad, I thought I would never move back to Northwest Indiana."
Velligan intended to be a sports psychologist. "Sports are a huge part of my life," he said. He went to John F. Kennedy University in California for a master's degree in clinical psychology, then began a career in social work.
Velligan also became a tennis pro, and a remodeling project at the club where he worked piqued an interest in construction. Meanwhile, Velligan missed family, friends and the Region.
"The Midwest has a character I really enjoy," he said. "I'm comfortable here."
Velligan started working in construction when he returned and had his own company for awhile, but, "in 2008, when the economy took a dive, I got out of construction and went back to social work."
Velligan continues his athletic endeavors by playing in a 33-and-older league in Crown Point, golfing and coaching T-ball. His community activity includes service on the East Chicago Urban Enterprise Association board.
"Terry and I serve on a couple of boards together in East Chicago," state Rep. Earl Harris Jr. said. "He brings a lot to the table, in terms of leadership and ideas and advice to the group. You really need some business people in there."
Professionally, Velligan returned to construction as a project estimator and safety director for a local pipefitting firm. He was working there when he learned United Bridge Partners was looking for a general manager for the Cline project.
Six interviews, conducted over approximately seven months, led to Velligan starting as general manager in February.
Velligan said having grown up in the Region also likely helped him get the job. 
'I'll take great pride'
Velligan said his varied career path also helps him.
"How does it all fit?" he said. "I made it fit really well. My mindset (in social work and construction) is, how can I help people?"
Lakeshore Chamber of Commerce Executive Director Dave Ryan called Velligan "a great choice" to lead the bridge project¬†'ÄĒ "a guy from East Chicago who's got a lot of connections in the area."
Familiarity with the community, with building trades and other organizations is key for the role, Ryan suggested.
"Terry's very familiar with that. I think that's important going forward," Ryan said. "It's a high profile project and Terry's a good fit."
Velligan's community outreach activity is meant to bridge any gap between the project and residents¬†'ÄĒ including introducing it to drivers who don't remember an uninterrupted Cline Avenue.
"A lot of people remember the bridge, but a lot of younger people in the workforce never knew about the bridge," Velligan noted.
He also touts its design, with long, open spans accentuated by blue trim and lit by LED lights.
"I want to make sure that whatever goes up will be well-received," Velligan said. "I'm going to be traveling over the bridge as much as anyone else."
The bridge will be 6,000 feet long and about 100 feet high. Plans call for it to be opened to traffic in January 2020. The public can stay up to date by visiting www.clineave.com.
The bridge is being built with the goal of a 150-year lifespan.
"It's going to give such a great skyline to East Chicago," Velligan said.
"As a resident of East Chicago, and Lake County, I'm very proud to have something built that's going to have such an impact," he said. "Years from now, I'll drive by it and say, 'I was part of that,' and I'll take great pride in that."
Professionals to Watch: Marc Chase leading the digital news push at The Times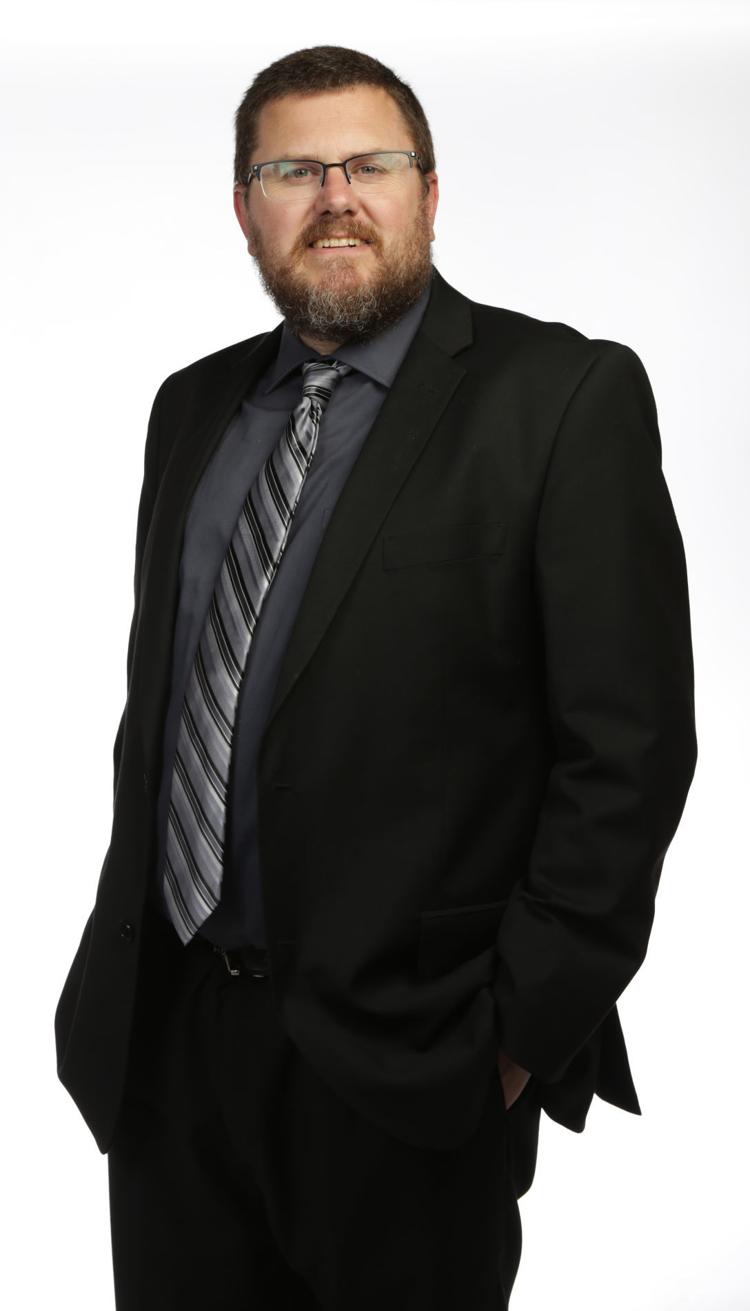 Marc Chase, local news editor of The Times of Northwest Indiana
Tony V. Martin, The Times
With modern technology, newspapers no longer have to follow and report events in the world a day later.
Now growing as print and online media companies, newspapers have become a provider in the 24-hour news cycle.
Times Local News Editor Marc Chase was appointed in January by Publisher Chris White to lead what Chase called "the marrying of the digital and print product."
The print product is the newspaper that has been the mainstay of the business almost since Gutenberg invented movable type. The digital age now means newspapers can provide news updates as often as needed on the web's various platforms.
Chase, 42, came to The Times in 2003 as an investigative reporter. Born in Danville, Indiana, and raised in Wheaton, Illinois, he was bitten by the journalism bug while a student at Southern Illinois University. He worked as editor-in-chief of the university newspaper, the Daily Egyptian, for three semesters, among several roles at the student paper over four years.
"It was a great sandlot proving ground for young journalists," he said.
Chase continued his studies, getting a master's degree in public affairs reporting from the University of Illinois at Springfield. While there, he served a six-month internship with the Chicago Sun-Times covering the Illinois Statehouse. Following graduation, he went to work at the Quad-City Times, based in Davenport, Iowa, as the police and courts reporter before moving up to become investigative reporter for the paper.
Region arrival
Chase won several awards for his reporting before being hired by The Times of Northwest Indiana and making the move to the Region, where he makes his home with wife Tammy and children Nolan and Connor, 15, Isabella, 6, and Aidan, 3.
After starting out as an investigative reporter, Chase served as the editor of the South Lake County edition and the issues staff before becoming editorial page editor and the investigative editor. He began writing a column in 2014 and has continued to garner awards for his reporting and writing ever since, including four Lisagor Awards and awards from the Indiana chapter of the Society of Professional Journalists and The Associated Press Managing Editors.
Although The Times has been a leader in joining the digital age of reporting for many years, changes made since Chase was named editor have shown dramatic initial results.
"We are breaking records every month," he said of the number of times people are viewing Times' stories online. "We had 19 million page views in January, which was the highest ever. We thought that would hold for awhile, but we reached 24.1 million in February. Then March came and it was 30 million, and April topped that with 30.1 million. Of all the Lee Enterprises papers, we are leading the pack."
He said the goal was to increase page views by 15 percent this year over 2017. So far the increase is 136 percent. The technology enables editors to see which stories are most read, which is something that helps plan the print edition.
"We used to make our best guess as to what the most important story was for page one and what the readers were most interested in reading. With our analytics during the day, it tells us what the readers' interest truly is. There are new ways we can use the analytics on the website and shape the news in print. It makes the print edition stronger."
Chase is quick to attribute the big jump in the online readership to an aggressive staff, who are "coming through with updates during the day and going after more information and responding to stories with updates, especially on stories the readers are interested in. We are doing a better job of giving the readers what they want."
"If I'm a professional to watch, it's because of the great team I have," he said.
Administratively, that team includes Kerry Erickson as deputy local news editor, Crista Zivanovic as assistant local news editor, Sharon Ross as regional news editor, Dan Riordan as nigh editor and, the most recent addition, Ryan Nilsson as sports director.
Publisher Chris White said, "Marc's advancement into the top editor's position signals a change of direction, one that he will be directing. Marc cherishes The Times' role as watchdog and brings the passion of his lengthy career in investigative journalism to the role. He is passionate about good, transparent government and is not afraid to challenge leaders to shine a light on things some people would rather see hidden.
"In addition, Marc plays a key role in The Times' digital transformation," White said. "During his tenure, nwi.com has more than doubled online readership as a result of his relentless drive to get stories, get them right and get them out to our readers as soon as possible. During his first few weeks in the position, Marc led a newsroom reorganization to better align reporters and beats to expand our areas of focus, and he has elevated a number of veteran editors in keeping with his thoughts that those who know the Region best are more qualified to tell its story."
A focus on projects
Chase said his goal in the reorganization is to get more investigative projects online and in the paper.
"We used to have a single reporter on long-term projects, but everybody on the staff needs to be an investigative reporter," Chase said. "We are starting a rotation, getting multiple people involved in these long-term projects. A lot of it will be passing along the tools I learned over the years. There are a lot of tools in the computer-assisted reporting realm, using sophisticated data mining to find the relevant stories hidden in the numbers and records."
It's all part of increasing the relevance of the newspaper in an information age.
"We're fortunate to be in an area with an incredibly busy news cycle. Our job is to keep it relevant. We are looking for people to decipher and analyze the information and answer the questions about things that are not on the surface.
"I rose from the reporting ranks, which I think helps. We will continue to see growth of the digital traffic 'ÄĒ and the strengthening of the print product as a result of that growth," Chase said. "That's what Northwest Indiana should be watching and judging me on."
Professionals to Watch: Celina Weatherwax helps first-responders prepare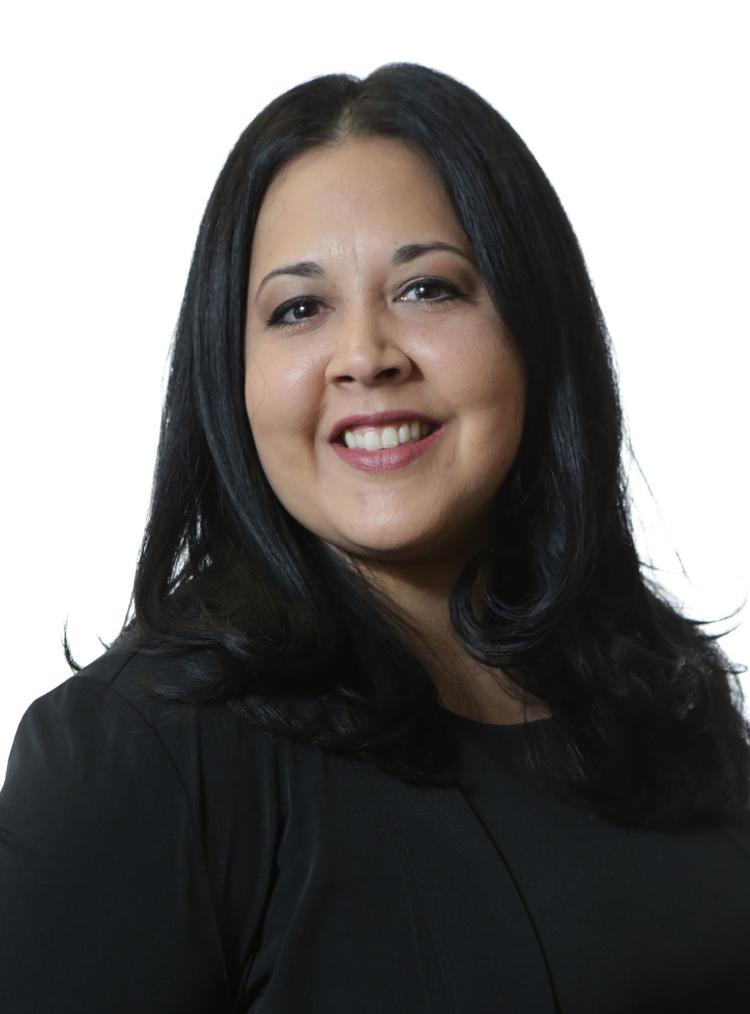 Celina Weatherwax, president of the McMillan Family Foundation.
Tony V. Martin, The Times
Celina Weatherwax's workplace is a myriad of emergency situations.
One day, three firefighter teams are scaling a tower to rescue victims from a smoky building. In another instance, emergency responders are rallying around a car that has been set aflame.
And she wouldn't have her job any other way.
Weatherwax is the president of the McMillan Family Foundation, which started the Multi-Agency Academic Cooperative. MAAC provides free emergency services training for firefighters, police officers, EMS staff and Haz-Mat specialists at the organization's Valparaiso headquarters.
The MAAC Foundation serves Lake, Porter, La Porte, Newton and Jasper counties. With quite a tall order to fill, Weatherwax and her dedicated colleagues have built a multi-purpose 'Äúdanger zone'ÄĚ in which trainees can prepare for the worst.
The project began in June 2015 and the campus had its ribbon-cutting in September 2017. Weatherwax has been there since day one, and considers the MAAC campus the top project in her dynamic and colorful career.
'ÄúIt'Äôs moved very fast. This was just a gravel lot, with the exception of the bay area.'ÄĚ Weatherwax said. 'ÄúFor me personally, it'Äôs been transformative. I'Äôve been mentored by many fantastic leaders, but to be mentored by Stewart McMillan has been life changing, but it also has been so fulfilling. Before this experience I was doing a job and making things happen where I could, but now I have the ability to really help improve the lives of others, and that drives me like it never has before.'ÄĚ
Stewart McMillan, a volunteer firefighter and CEO of Task Force Tips, founded the Multi Agency Academic Cooperative Foundation and serves as its current fire chief. The nonprofit offers first responders the opportunity to receive hands-on training in real-life scenarios such as live burns, flashovers, 4-story rescues, propane fires, and vehicle extrication.
'ÄúBefore this, we would have to find houses and training grounds where we could, but having everything here in our own backyard has definitely afforded us training opportunities we'Äôve never had before,'ÄĚ Chief Kevin DeYoung, the academy commander, said. 'ÄúThis is just phase one and it is more than I ever expected. 'Ķ It'Äôs the most comprehensive facility in the state, and the first project put together from public and private funds of its kind.'ÄĚ
Weatherwax believes the four-acre stretch of land holds even more potential, and her current main mission is to make that potential a reality.
'ÄúWe are so vested in the success of the MAAC Foundation, that a large portion of my day is focusing on ensuring they become self-sustainable, that this project goes beyond what it is now,'ÄĚ Weatherwax said. 'ÄúSo not only does it continue to operate, but it continues to reach the constituency in mind¬†'ÄĒ as well as continues to grow.'ÄĚ
Building partnerships
Weatherwax works daily to increase collaboration, meet with business and community leaders, build partnerships and address the needs of those whom the campus is serving. Moreover, she's developing the organizational framework and the giving strategies of the McMillan Family Foundation.
'ÄúWe want the MAAC to become self-sustainable; we want to be sure that in the long term, the community sees the true value 'ÄĒ embraces the value 'ÄĒ of these courageous men and women,'ÄĚ she said.
Before joining the McMillan foundation, Weatherwax served a decade as regional director for U.S. Sen. Richard Lugar and then was the director of communications for U.S. Rep. Pete Visclosky.
She later worked in public relations at what is now Purdue University Northwest, where she earned her bachelor's degree in organizational leadership and an MBA.
Eventually, Weatherwax founded her own public relations company, which led her to joining the McMillan Family Foundation.
Weatherwax also had a big hand in beginning a series of TEDx talks in Northwest Indiana that began in 2014 and continue on with positive feedback from the community.
'ÄúI have formally passed the baton, but I'Äôm still a huge Ted-ster,'ÄĚ Weatherwax said. 'ÄúThe thought that 18 minutes can change one'Äôs stance on any given issue is fascinating to me.
"The curation that comes behind it in pulling it off is really significant. We were the first group to bring TEDx to Northwest Indiana, and as a result of that, we'Äôve seen other entities take off with that.'ÄĚ
Beginnings
When she was 7 years old, Weatherwax moved with her family from their home in Granada, Nicaragua, to leave behind the country's dangerous political unrest in 1987. Today, she lives with her husband, Derek, in Chesterton, but she has far from forgotten where she came from.
'ÄúPeople in Nicaragua experience a lot of hardship every day, and are now facing more civil unrest,'ÄĚ Weatherwax said. 'ÄúIt has given me a very strong sense of humbleness, but it also gives me pause to think about where it is that I was born verses where I am today.
"As a result, I have greater appreciation for the opportunities that the U.S. has afforded me. I'Äôm a proud American, but there'Äôs no question that my very humble beginnings and upbringing has played a significant role in what I do every day.'ÄĚ
Professionals to Watch: Isha Haley is committed to helping people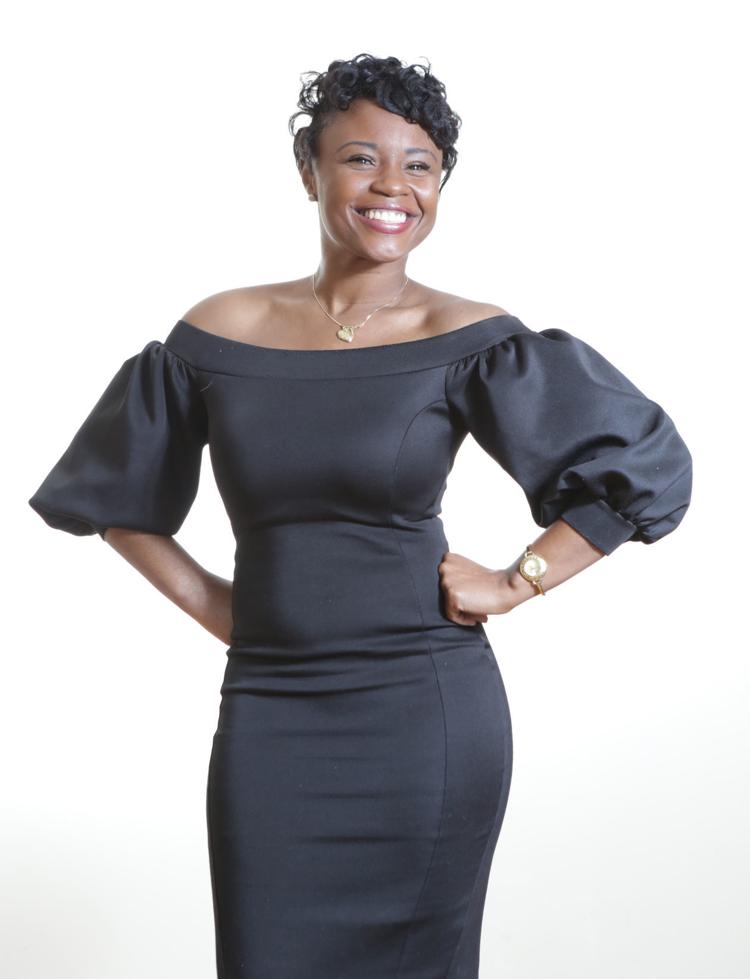 Professionals to Watch 2018. Photo by Tony V. Martin/ The Times
Tony V. Martin, The Times
From a New York bakery that helps ex-inmates get back on their feet to youth outreach programs across Indiana, Isha Haley feels her path has been divinely led to where she is today. And right now, Haley is full speed ahead, heart and soul, darting from city to city across the country making things happen.
Haley, 35, is the president/CEO of L3 Administrator, a consultant company in which the three 'ÄúL'Äôs'ÄĚ stand for Launch, Lead and Leverage.
'ÄúI'Äôm huge on intention, everything in my life has to have intention,'ÄĚ Haley said.
As for a day in Haley'Äôs shoes, she wakes up every day at 5 a.m. and begins with meditation,¬†after which she begins her daily routine of emails, calls, meetings and working with her clients. Sometimes she spends hours in her car driving to places like Indianapolis, or on a flight to New York or Miami¬†'ÄĒ all locations of current clients.
Haley is also proud of her WJOB radio hosting spot at 7 p.m. every Tuesday, where her theme, 'Äúturning pain into purpose,'ÄĚ is not just a talk show but a driving force in her career.
'ÄúMy projects choose me,'ÄĚ she said. 'ÄúI'Äôm big on social impact, and I'Äôm fueled by my pain. That'Äôs been my positive contribution, whether helping kids or governmental agencies make an impact, my entire career is fueled by turning pain into purpose. Because everyone can relate to loss and trauma right now.'ÄĚ
Community development, transforming lives in urban areas and governmental initiatives are often the center of Haley'Äôs work. In Northwest Indiana, Haley is most known for her role in launching the 'ÄúNo More Secrets'ÄĚ campaign with the North Township Trustee'Äôs Office. The campaign aims at preventing and responding to youth sexual assault cases.
In each role she lands, Haley finds a cause that's important to her.
'ÄúNever in my eight years have I ever had to look for a client,'ÄĚ Haley said. 'ÄúIf you do a great job, people will look for you.'ÄĚ
A mission-driven life
Haley started her professional career in New York, consulting former Poughkeepsie Mayor Nancy Cozean in 2005. When working with Cozean, Haley helped the city receive a $2.5 million 'ÄúWeed and Seed'ÄĚ grant.
'ÄúThe goal of this grant was to give municipalities the resources to weed out the bad elements in the community, and seed in new programs and policies,'ÄĚ Haley said.
Following the mayor'Äôs advice, Haley went on to get her master's degree in teaching, which led her to teach 11th grade at Dewitt Clinton High School in the Bronx, which Haley said stands as the largest high school in New York with 4,353 students, 300 teachers and 13 principals.
'ÄúI had kids at the high school level who couldn'Äôt read,'ÄĚ she said. 'ÄúIt was really challenging. I was only 22 years old, and I was stretched like never before. I learned so much in my time there. I realized how bureaucracy can disrupt progress'Ķ I want to disrupt bureaucracy.'ÄĚ
Thus Haley went into consulting and was a key factor in opening up seven charter schools, and she established the first "safe space" school in East Chicago in February 2016, which serves 80 students.
She then began her work with the North Township Trustee's Office, after Trustee Frank Mrvan approached her about helping build a campaign to aid survivors of sexual abuse.
At the time, Mrvan had no idea Haley herself was a survivor of sexual abuse. And in the beginning, she had no intention to make her past public as part of the campaign. However, she found herself stepping forward and telling her story when other survivors felt they could not go forward with sharing their own painful experiences.
'ÄúIt'Äôs been very personally gratifying, but also heart-breaking,'ÄĚ Haley said. 'ÄúWe went to 20 schools in 10 days, and 73 kids came forward with stories of sexual abuse.'ÄĚ
Haley said she will never forget the 9-year-old girl who approached Haley after she spoke about her experiences as a survivor.
'ÄúShe comes up with tears in her eyes, and said, 'ÄėI have a secret, I need to talk to someone,'Äô'ÄĚ Haley recollected. 'ÄúShe was the first person to come up, and I'Äôll never forget her. She then asked, 'ÄėCan I give Miss Isha a hug?'Äô She said, 'ÄėI just want to be happy and successful like you'Ķ'Äô When I look in the mirror and think, 'ÄėI don'Äôt know what I'Äôm doing with my life,'Äô I think of that 9-year-old girl. To know that pain has purpose is the most rewarding thing ever.'ÄĚ
In another instance, Haley was approached by a high school student who explained that she didn't know what to do with her brother and her son. When they spoke further about her situation, the young girl revealed that her father had sexually assaulted her, leading to her giving birth to a son who was also genetically her brother.
'ÄúEveryday I have the opportunity to change the trajectory of someone'Äôs life,'ÄĚ Haley said. 'ÄúThose testimonies, and those 73 children gave us ammunition to push for Bill 355. If this is what happened in nine days, could you imagine what could happen all across the nation?'ÄĚ
Believing in possibilities
Senate Bill 355, passed in April 2017, requires that the Department of Education create response policies, staff training, education materials and procedures pertaining to sexual abuse for students in kindergarten through 12th grade.
Mayra Rodriguez, community development coordinator at the North Township Trustee's Office, wrote the bill, however, when it was presented to the education committee in Indianapolis, she said they were not willing to pass it. Haley drove to the state's capital to testify for the bill to ensure that it would go through.
'ÄúHer testimony that day was so compelling that she had that committee in tears,'ÄĚ Rodriguez said. 'ÄúThe bill passed, so now every child will learn about this.'ÄĚ
Delaware Township Trustee Debbie Driskell also reached out to Haley about bringing the 'ÄúNo More Secrets'ÄĚ campaign to Fishers. There, the campaign gained its first youth spokesperson. Now Haley is looking at making the campaign statewide in the next two years.
'ÄúEast Chicago and Fishers are completely different communities, but they found something to share,'ÄĚ Haley said. 'ÄúAll of us are susceptible to abuse. It'Äôs not always 'ÄėChester the molester'Äô committing these abuses, but people at your family reunion, at your church, next door. 'ÄėNo More Secrets'Äô is the unifying factor we need right now.'ÄĚ
As they drive forward hoping to intercept more youth survivors, Haley has unwavering faith in her mission's scope and potential.
'ÄúI know for a fact that God works divinely behind our work,'ÄĚ sad Haley, who is also a minister. 'ÄúWe have committed our work to help people, and if just one kid came forward from this campaign, we would feel successful. This was all divine intervention, it'Äôs nothing I did special, other than believe that this is all possible.'ÄĚ
Professionals to Watch: Nicole Barker brings love of dunes to her career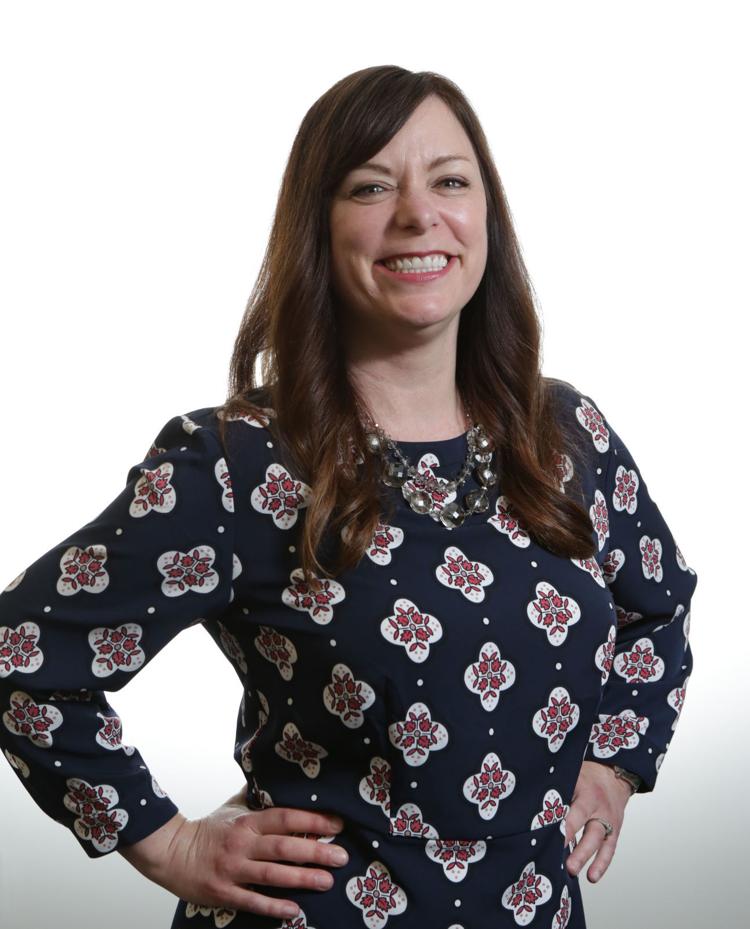 Nicole Barker, director of Capital Investment and Implementation, Northern Indiana Commuter Transportation District.
Tony V. Martin, The Times
Nicole Barker fell in love with the Indiana Dunes at the age of 7.
That affinity for the area continued to draw her back, including to the job Barker now holds as director of Capital Investment and Implementation for the Northern Indiana Commuter Transportation District in an office just a stone's throw away from the dunes.
"I feel so lucky about it, being close to the dunes. This job has been a fun and interesting opportunity for me," Barker said.
Barker grew up in Flossmoor, Illinois, but during the summer she would visit her grandmother and aunt who had purchased a modest summer house in Porter Beach.
"It offered us kids a neat respite. I lived there most of the summer at Porter Beach. I think I learned to appreciate nature there," Barker said.
Barker later attended the University of Wisconsin in Madison, receiving her undergraduate degree in journalism and a certificate in environmental studies.
Some of her earlier jobs after graduating from college included handling marketing and sales for billboard companies, first in Madison then in Chicago.
"I remember when working for the billboard company in Chicago sitting in a high rise and feeling mismatched," Barker said.
So she went back to school, attending Northeastern Illinois University in Chicago where she obtained a master of arts degree in geography and environmental studies.
Her next job was working for the city of Chicago's Department of Environment as a program director for the Calumet Initiative starting in 2001.
"It was an energizing time to work for the city of Chicago. Then-Mayor Daley had a vision to improve the city environmentally," Barker said.
She lived in Chicago for 17 years until she met Steve Barker, her future husband, an ecologist who is from LaPorte.
Their romance had a definite Dunes connection.
"He asked me to go to Central Beach with him and at the top of the Dunes he asked me to marry him," Barker said.
Moving to the duneland
Barker said she enjoyed her Chicago life but didn't mind moving to a more rural lifestyle, so she packed her bags and moved to her home in unincorporated LaPorte County with husband Steve, where she enjoys reading, walking her dog, cooking and raising goats, turkeys and chickens.
She quickly landed a job as executive director of Save the Dunes in Michigan City in 2010.
"Steve and I got married and I started working for Save the Dunes two weeks later," Barker said.
Barker recalled that even their honeymoon, at Beverly Shores, was Dunes-related. "We had a staycation," Barker said.
Barker worked for Save the Dunes for six years.
"It was daunting. People's expectations are high. I really enjoyed it," Barker said.
Cathy Martin, who works as a program manager at Save the Dunes, said Barker was her first boss when Martin began working there right out of college.
Barker made a favorable impression on her young employee.
"I couldn't have gotten a better boss. She taught me so much and she respects people. She was good at finding an opportunity of partnering with people and realizing a skill set from a lot of people," Martin said.
Martin said she still connects with Barker in her new role at NICTD.
"We still interact with her in her new position. It has strengthened our position with NICTD. Having Nicole in that role has been really meaningful for us," Martin said.
Barker started working for NICTD, operator of the South Shore Line commuter railroad, in July of 2016.
'Learning and getting things done'
Hiring her was a smart move, said John Parsons, Barker's former NICTD boss who is retired but still acts as a consultant for NICTD.
"We were extremely fortunate to land someone with Nicole's skill-set in the summer of 2016, especially as (railroad President) Mike Noland and the NICTD board were laying the groundwork to accelerate both double-tracking the South Shore railroad and expanding commuter rail service along the West Lake Corridor," Parsons said.
"Both projects were highly complex, demanding that we bring a person on board having an acute awareness of regional environmental issues and the ability to navigate the myriad of federal and state processes," Parsons said.
In addition, NICTD was looking for someone who could also dramatically improve the railroad's ongoing public outreach and internal communication, and Barker fit well into that role, Parsons said.
"Before joining the South Shore we experienced her consensus-building skills firsthand as she initiated and led the regional effort to bring bikes on South Shore trains," Parker said.
Barker agrees with Parsons that her part in laying the groundwork to accelerate both double-tracking and expanding commuter rail service along the West Lake Corridor are accomplishments of which she is extremely proud.
"It's one of the most exciting things to happen in Northwest Indiana over the next 10 years. I truly believe we're the untapped suburbs of Chicago. Commuter times are too long now. Everyone will be happy," Barker said.
Susan MiHalo, a former board member at Save the Dunes who now serves as conservation coordinator for The Nature Conservancy, recalls Barker as being someone who was a quick learner when it came to understanding the passion it took to keep a nonprofit organization going.
"She brought a lot of young energy and passion for creating experiences for other people so they could become as passionate for the Dunes," MiHalo said.
Barker, who has retained both her love of learning and love for the Dunes, said she remains passionate about her job at NICTD.
"The greatest enemy is boredom. As long as I am learning and getting things done I'm a pretty happy person," Barker said.
Professionals to Watch: Brent Brashier has a passion for barbecue 'ÄĒ and making sure diners have a good time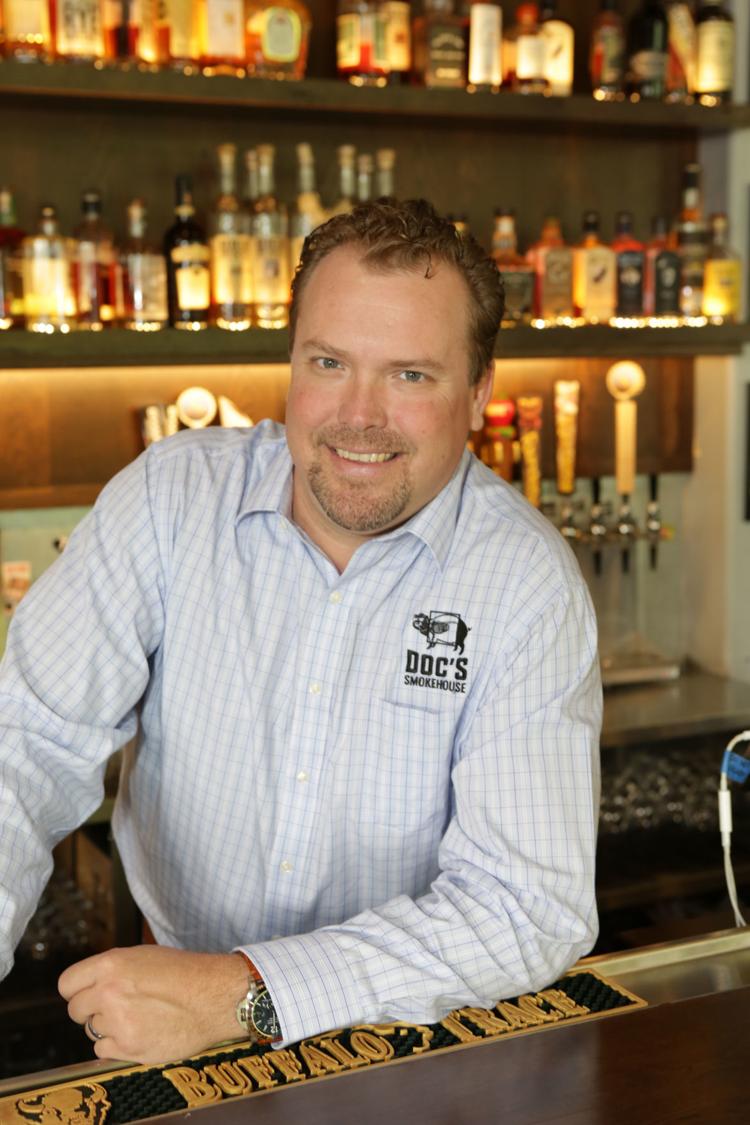 Professionals to Watch 2018. Photo by Tony V. Martin/ The Times
photo by Tony V. Martin
Brent Brashier is serious about barbecue, beer and bourbon. Along with Dr. Himanshu Doshi, he is the driving force behind the award-winning Doc's Smokehouse in Dyer, Doc's Commerce in Milwaukee and Doc's Smokehouse and Craft Bar in Mokena, Illinois.
But the title on his business card¬†'ÄĒ chief barbecue officer¬†'ÄĒ more accurately reflects Brashier'Äôs attitude toward his success.
'ÄúIt'Äôs a reminder not to take myself too seriously,'ÄĚ he said.
A graduate of Auburn University, Brashier moved to Austin, Texas, where he met his wife, Aimee. He also discovered an affinity for brisket, one of the centerpieces of Doc's menus.
During the early years of his career, Brashier worked as a distributor for E & J Gallo Winery, Hillstone Restaurant Group in Houston and DelFrisco's Restaurant Group in Dallas. He held several positions at White Lodging, including work as a consultant at Fair Oaks Farms in Fair Oaks, Indiana.
It was 2014 when Brashier moved to Northwest Indiana from Milwaukee.
'Everything is about experience'
Brashier said he was asked to speak to a class of hospitality students at Purdue University Calumet. After the class, Dr. Doshi's nephew approached him saying his uncle was interested in opening a restaurant. Brashier also wanted to open a restaurant, and agreed to meet with Doshi.
Brashier said Doshi was interested in opening a barbecue restaurant in Northwest Indiana.
'ÄúAnd barbecue has always been a passion of mine,'ÄĚ he said. 'ÄúHe and I just hit if off right away. We see things through a different lens, but we have the same vision.'ÄĚ
Brashier said Doshi had grown children who live out of town, and would often go into Chicago to go out to eat or to a bar. Doshi wanted to create the kind of restaurant and bar that would keep local residents in town.
It was from their first meeting that the idea of Doc's Smokehouse was developed.
Doc's Smokehouse in Dyer opened in April 2016, featuring Brashier's favorite barbecue recipes, local craft beer and quality bourbon.
Doc's Commerce Smokehouse opened in March 2017 in the Commerce Building in downtown Milwaukee.
Doc's Smokehouse and Craft Bar opened in Mokena, Illinois, in June 2017.
Brashier said the menu at each restaurant is the same, but each location features locally brewed craft beers and unique collections of bourbon.
Quality service remains a defining aspect of his success.
Brashier said he closely follows the principles in the book 'ÄúFish! A Remarkable Way to Boost Morale and Improve Results.'ÄĚ
The authors cite four ideas for success in business gleaned from watching fishmongers at work at a Pike Place Fish Market in Seattle: choosing your attitude, being present in the moment, having fun and making someone's day.
'ÄúEverything is about experience,'ÄĚ Brashier said about his customers. 'ÄúWe genuinely want to make their day.'ÄĚ
True Southern hospitality is the cornerstone of his business. Delicious food, a well-stocked bar and exceptional customer service are non-negotiable at his restaurants¬†'ÄĒ all things he learned at a young age.
Learning restaurants¬†'ÄĒ and hospitality
Brashier was born and raised in Birmingham, Alabama. His first job, at age 14, was bussing tables at a local barbecue joint.
It was his first glimpse at the hospitality business.
But, Brashier credits the women in his family for his understanding of true Southern hospitality.
'ÄúMy mother had a really large family¬†'ÄĒ a lot of aunts and my grandmother. They were all really superb hostesses,'ÄĚ he said. He said big family dinners included great food at gatherings where the table was immaculately set.
'ÄúYou'Äôd have a drink in your hand from the time you walked in the door,'ÄĚ Brashier recalls.
It's that type of genuine caring for others that he instills in his employees.
And that caring and attention to detail have not gone unnoticed.
Brashier met developers Mark Flaherty and Randy Erkert, the owners of Jackson Street Holding, when they built the full-service Marriott Hotel in downtown Milwaukee. Brashier was brought in by White Lodging, which was hired to run the hotel, to manage food and beverage for the hotel.
Flaherty said he knew right away that Brashier was among the best in his field.
'ÄúHe'Äôs a talented guy. You can tell when a guy'Äôs a superstar.'ÄĚ
Flaherty said Brashier left Milwaukee, but they sought out Brashier when a space became available in another hotel he and Erkert were opening in downtown Milwaukee.
He visited Brashier at Doc's in Dyer and was impressed with the food and the business model. A new partnership was formed to open the second Doc's Smokehouse in Milwaukee.
'ÄúWe liked him and knew it wasn'Äôt going to fail,'ÄĚ Flaherty said. 'ÄúIt is a wildly popular restaurant.'ÄĚ
Flaherty believes it's the best barbecue in Wisconsin.
'ÄúWe love this guy,'ÄĚ Flaherty said. 'ÄúWe'Äôll do other things together, I'Äôm sure. He'Äôs a restaurant guy but wants to learn about other things. He wants to learn about real estate¬†'ÄĒ he'Äôs smart.'ÄĚ
Brashier said there are plans for additional Doc's restaurants in the future. He is currently looking at Indianapolis. Other locations are also being considered.
Meanwhile, he and his wife have two young children, daughter Harper Kathleen and son Bart.
Whatever the future holds, Brashier said he's dedicated to providing the best customer experience possible.
'ÄúNothing makes me happier than walking through the restaurant and meeting people having a good time.'ÄĚ
Professionals to Watch: Gil Rynberk works behind the scenes to help businesses grow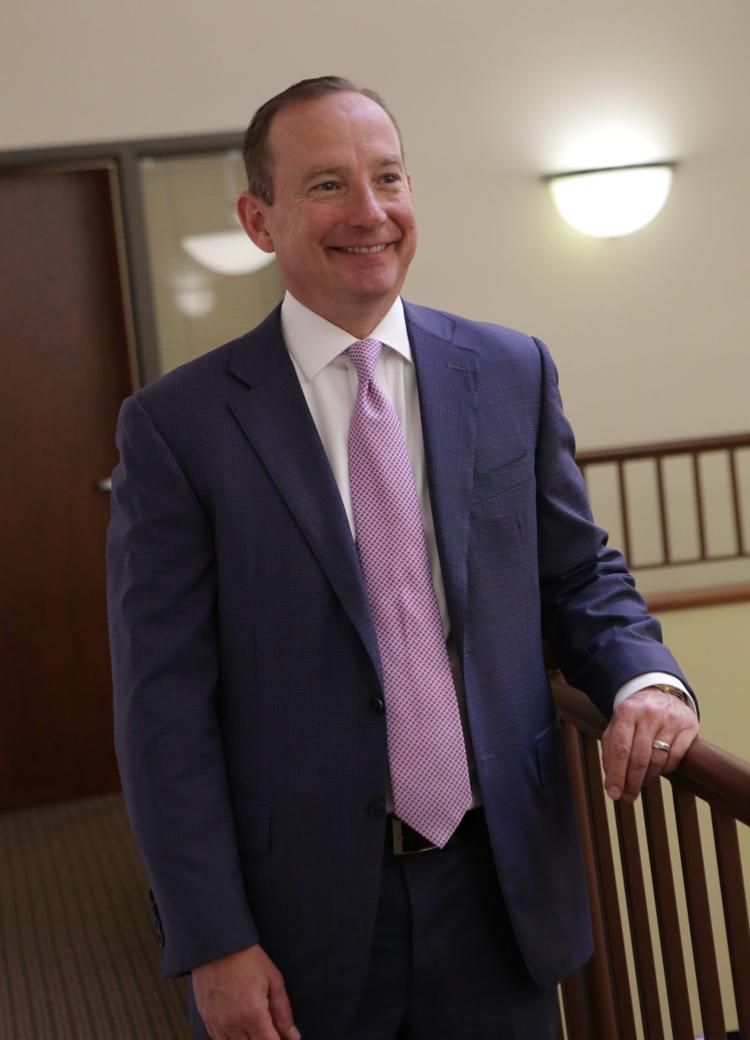 Gil Rynberk, group executive vice president, Wintrust Financial Banking.
Tony V. Martin, The Times
Driving through Northwest Indiana and Illinois, Gil Rynberk feels pride in being able to help the legion of family businesses that thrive along the Region's buzzing streets.
Rynberk, group executive vice president of Wintrust Financial Banking, has decades of experience in the financial sector and is an indispensable behind-the-scenes force for several successful local businesses and entrepreneurs.
Rynberk, 53, laughed that when his two daughters ask him what he does for a living, he simply answers, 'Äúanswer phones and send emails.'ÄĚ But in all reality, his work is an intricate web of finances, business savvy and customer service.
'ÄúBeing a commercial banker, it'Äôs hard to define a typical day 'ÄĒ luckily for me,'ÄĚ Rynberk said. 'ÄúYour days are somewhat unpredictable. Calls tend to come in for conversations unexpectedly. You never know when a customer is going to be acquiring a new building or new equipment, so you have to be flexible.'ÄĚ
Rynberk has serviced clients whose fields are in trucking, food, service-related businesses, medical practice, machine shops, steel service centers, landscaping and sand mining, to name some.
'ÄúBankers can be kind of a jack of all trades," he said. "We are privileged to be able to look into the private circumstances of different businesses. We learn just enough to be dangerous in every element.'ÄĚ
As a result of being involved in a wide net of industries, Rynberk spends a lot of time on the road to meet with clients face-to-face.
'ÄúI joke that my license plate should be my address,'ÄĚ he said.
The 'relationship business'
Rynberk's career in banking stretches back decades, beginning at American National Bank for his first 10 years in the field after earning his degree in finance from Miami of Ohio in 1986.
He then began at First National Bank in 1995, ultimately becoming the CEO during his 22-year career. As Wintrust acquired First National Bank, they also acquired Rynberk and his business saavy. Right now, Rynberk is juggling 75 business relationships that he is involved with directly.
'ÄúThe variety of the businesses that I get to be exposed to in a privileged manner and be involved with is the most fun part of my work,'ÄĚ he said. 'ÄúBuilding partnerships with owners of these businesses, getting plant tours 'ÄĒ it'Äôs my favorite part of my job.'ÄĚ
Rynberk grew up in Lansing and has lived in Dyer for the last 18 years, where he lives with his two daughters, wife and trio of rescue dogs from the Calumet Humane Society.
Like anyone who has lived in the area for a while, he has seen shopping centers and business fronts pop up from flat land as Dyer grows residentially and commercially.
'ÄúIt'Äôs interesting to see 'ÄĒ I grew up right on the other side of the border,'ÄĚ Rynberk said. 'ÄúThe perception of Indiana has changed for the better in growth of lifestyle amenities and business development. It'Äôs been encouraging to see, and it'Äôs one of the reasons Wintrust has invested a lot in this area.'ÄĚ
'ÄúAs commercial bankers, we are in the relationship business, the sales business and the risk management business,'ÄĚ Rynberk said. 'ÄúMoney, in the end, is a commodity. It'Äôs the unique ideas we can all bring to the table that'Äôs the primary motivation for my job. I'Äôm able to bring creativity into a market where everyone'Äôs money is green. We'Äôre really able to rally around the customer and deliver a better mouse trap for financial gain.'ÄĚ
As for the idea that robots could fully take over the banking sector, Rynberk knows an ATM or an algorithm could never do his or his colleagues' jobs.
'ÄúCommercial banking will never be automated, every relationship is different from the last,'ÄĚ Rynberk said. 'ÄúWe are creative and unique in our approach to build a strong relationship, excellent service and we bring a strong sense of humor to the field.'ÄĚ
Professionals to Watch: Linda Hazen's fundraising efforts help struggling Lake County families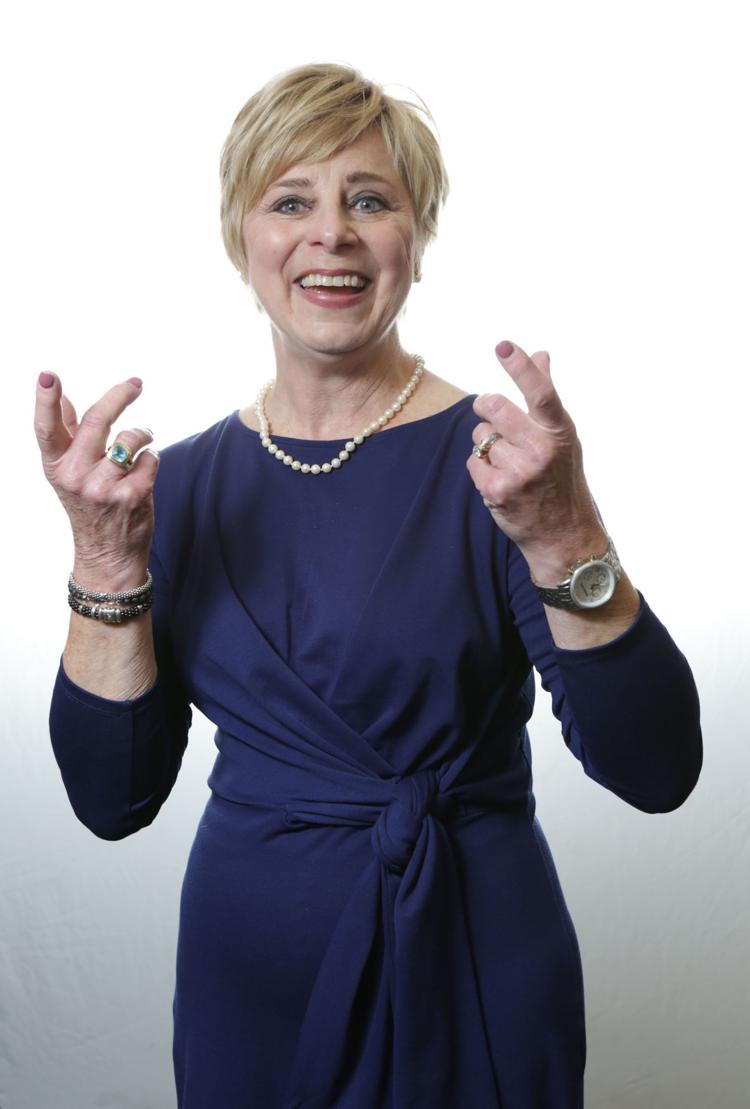 Linda Hazen, director of major gifts, Lake Area United Way.
Tony V. Martin, The Times
After decades in the corporate and nonprofit sectors, Linda Hazen was supposed to be retired. Then came a call from Lisa Daugherty, president and CEO of the Lake Area United Way.
That call led to Hazen joining LAUW on May 14 as director of major gifts. Besides raising funds for United Way, Hazen is helping those 'Äúworking poor'ÄĚ families who struggle with everyday expenses.
'ÄúThis is the first time we'Äôve had a position dedicated to soliciting major gift support for our organization,'ÄĚ Daugherty explained. 'ÄúLinda'Äôs role is critical in helping us raise the resources we need to support the new impact work we'Äôre doing. We'Äôre focusing on struggling working families.'ÄĚ
The acronym for these families is ALICE¬†'ÄĒ Asset Limited, Income Constrained, Employed.
These, Daugherty said, are families 'Äúwho are working, sometimes multiple jobs, but they'Äôre not making enough to purchase basic supplies, such as childcare, healthcare, transportation, and lodging."
Statistics show one in four Lake County households are ALICE families.
Still relatively new on the job, Hazen noted, 'ÄúI have a lot to learn, and I'Äôve been reaching out to donors to tell the story of the 'Äėnew'Äô United Way.'ÄĚ
Hazen is also responsible for finding sponsorships for special events, including this summer's Over the Edge rappel from the top of the Centier Corporate Center in Merrillville.
Hazen considers helping United Way her retirement job. 'ÄúI can still make a difference in the world, helping struggling families,'ÄĚ she said.
The United Way director keeps this Winston Churchill quote on her cellphone: 'ÄúWe make a living by what we get, but we make a life by what we give.'ÄĚ
Helping people in need
In dealing with the public, Hazen noted, 'ÄúI'Äôm able to tell them the story of how their hard-earned money can impact the community. I ask people for their hard-earned dollars. You have to tell the story and truly believe in what you'Äôre doing.'ÄĚ
United Way'Äôs mission is to 'Äúimprove lives by mobilizing the caring power of our community to advance the common good.'ÄĚ
'ÄúIn a nonprofit world, you have to ask,'ÄĚ Hazen said. 'ÄúYou don'Äôt get it unless you ask.'ÄĚ
The challenge, Hazen said, is she's not alone in asking for dollars, which can result in donor fatigue.
'ÄúThere are many great not-for-profits in Northwest Indiana,'ÄĚ Hazen said, 'Äúand we'Äôre all knocking on the same doors. That'Äôs a challenge.'ÄĚ
What makes a donor give to one agency and not to another, Hazen said, depends on the donor's passion. That's where Hazen uses her years of experience in the corporate and service worlds to approach potential donors by establishing relationships.
'ÄúI really feel I'Äôve been successful,'ÄĚ she said. 'ÄúIt takes a long time to start a relationship.'ÄĚ
First, she explained, you don't automatically ask for money. It's a long process, building that relationship.
'ÄúI'Äôve been asked what'Äôs the right way to [solicit funds], and I can'Äôt teach it,'ÄĚ Hazen said. 'ÄúI just know it. I feel it. It'Äôs a gift I have.'ÄĚ
Hazen worked 10 years for Opportunity Enterprises, a Valparaiso-based agency serving the other-abled. In her previous role as director of major gifts for OE, Hazen achieved financial support for institutional advancement. The agency serves 1,200 clients.
Besides being responsible for sponsorships for the annual Opportunity Enterprises Gala, she successfully led an initiative to fund a capital campaign to build OE's Lakeside Campus, which provides housing and day services for adults with disabilities.
Hazen has experience with the other-abled, as her 45-year-old son Jeff was born autistic. As she put it, 'ÄúJeff'Äôs life has certainly had its difficulties, challenges, even persecutions. But it'Äôs also been a life that has touched and given 100 times more. Jeff'Äôs life is a living example of how the last shall be first.'ÄĚ
Hazen added, 'ÄúI feel I'Äôm more compassionate for others by having Jeff in my life. God gave me my son for a reason.'ÄĚ
Working at Opportunity Enterprises was a 'Äúfabulous'ÄĚ experience, Hazen said, 'Äúto be able to help change the lives of people with disabilities by raising money.'ÄĚ
Now with United Way, she said, 'ÄúWe can help people on the margins of society. These people are really lost.'ÄĚ
The annual UW fundraising campaign will still go on, but it will be on a smaller scale, Hazen said, adding that 98 percent of the money raised stays in Lake County.
Hazen considers United Way her 'Äúretirement job.'ÄĚ She had been retired at home when Daugherty called.
'ÄúI still feel I have a really strong want to make a difference,'ÄĚ she said. 'ÄúIt'Äôs important that I'Äôm able to help others less fortunate than I am.'ÄĚ
That help could range from blankets to food.
'ÄúIt'Äôs just who I am,'ÄĚ Hazen said, noting the importance of her family and giving back.
Connections
A graduate of Merrillville High School, Hazen attended Indiana University Northwest. She and her husband Michael have resided in Ogden Dunes for 24 years and she has two children, two stepchildren and five grandchildren. A member of the Ogden Dunes Women's Club, she lists cooking and gardening as hobbies. She is a member of St. Ann of the Dunes Catholic Church in Beverly Shores.
Just as Hazen is starting a new chapter in her life through United Way, her husband has also reached milestone, retiring after 45 years in education. He spent the last 29 years at Taft Middle School, serving as the Crown Point school's principal.
Over the years, Hazen has worked closely with leaders in the business, government, and nonprofit sectors. Prior to her nonprofit work, she was a business development manager for First American Title and Ticor Title, both in Chicago.
Hazen cited the 'Äúoutreach of my network'ÄĚ as a tool she can now bring to United Way.
'ÄúI have a broad network of people,'ÄĚ she said. 'ÄúI connect with people really well.'ÄĚ
Professionals to Watch: Patrick Maloney making a good accounting of himself in health care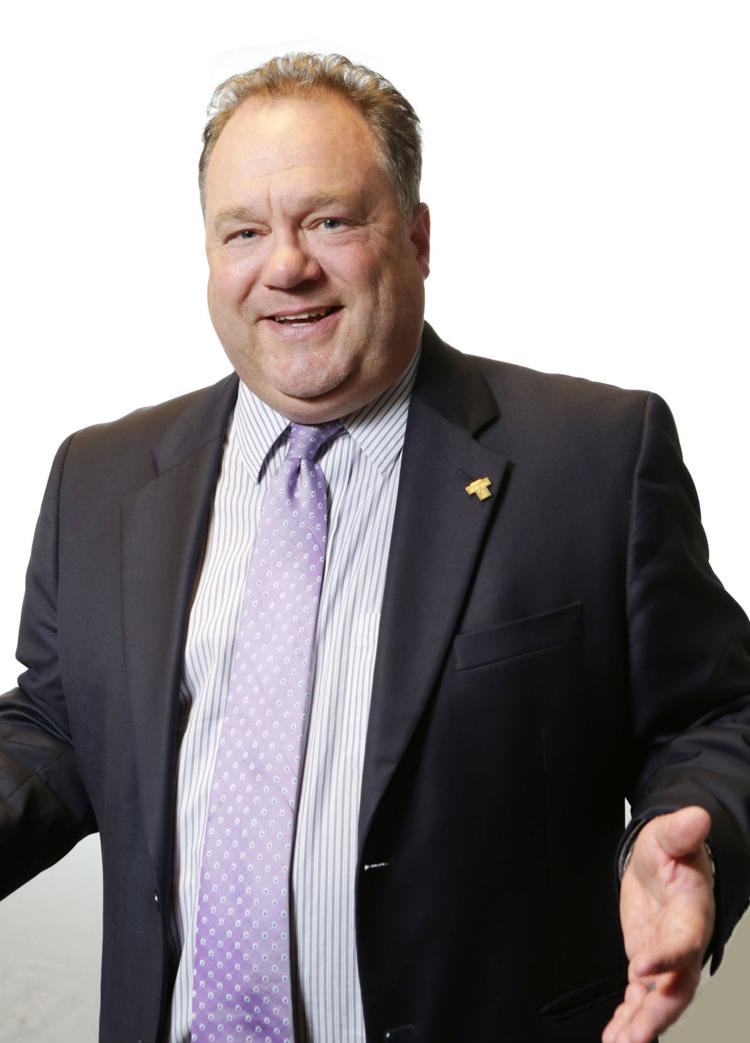 Patrick Maloney, president and CEO of Franciscan Alliance hospitals in Dyer, Hammond and Munster.
Tony V. Martin, The Times
A funny thing happened on the way to a career in accounting for Patrick Maloney: He ended up in hospital administration and is now head of the Franciscan Health System hospitals in Hammond, Munster and Dyer.
Maloney, 51, grew up in the Philadelphia suburb of Collingdale, the son of James Maloney, a factory worker, and Mary, who worked as a meter maid and crossing guard.
'ÄúShe knew everybody,'ÄĚ Maloney said of Mary.¬†
After high school, he studied accounting at Widener University in Philadelphia, completing the four-year course in 2-1/2 years. Things seemed to be going according to plan when he was hired by Laventhal and Horwath, one of the top accounting firms in Philadelphia.
The job was to start in September, so, when a friend from Chicago suggested the two of them go to Colorado for the summer and get temporary jobs at a Bennigan's restaurant in Beaver Creek, near Vale, Maloney was game. While working at Bennigan's, he began to hear rumors the accounting firm was going into bankruptcy.
At first, the company told him things were going to work out, but his start would be delayed to the holidays. Then came word the firm was dissolving, creating a major detour in his career path. A woman he worked with suggested he call her father, who was administrator of the pathology department at Temple University Hospital.
'ÄúWithin a week I got a call to come in and interview,'ÄĚ Maloney said. 'ÄúIf you believe in fate, somebody was watching over me. I was interviewed by two people, the manager and the director. I learned later the manager was not really in favor of hiring me but the director was.'ÄĚ
He was hired as an entry level accountant. The manager, well, she's now Maloney's wife of 25 years, Lynn.
He got the job in January, and later that year started taking classes in economics, statistics and other finance classes because he didn't know if he wanted to stay in health care. But, when no jobs seemed to be opening on Wall Street, he took the job as administrator of the gastroenterology department at the hospital.
After three years he was contacted by a recruiter seeking someone to start the Integrative Medicine department at Thomas Jefferson University Hospital in Philadelphia.
'ÄúWhen I got that running, I thought I was very pigeonholed,'ÄĚ he said. 'ÄúI didn'Äôt want to follow that path. I wanted to be a hospital administrator. So, after two years, I sent out resumes and ended up being hired to run the neurology department for four hospitals in Ft. Lauderdale, Florida.'ÄĚ
By 1999, Maloney had figured out what he wanted to be when he grew up: a hospital CEO. Soon after he discovered that a hospital in Coral Springs, Florida, wanted a chief operating officer, and they hired him. About 18 months later, his former boss in Ft. Lauderdale asked him to come back to be vice president of corporate support services. Then he got his wish to be a CEO.
'ÄúI was getting things done (in Ft. Lauderdale) and my boss called to say they wanted me to be CEO at Coral Springs Medical Center.'ÄĚ
After four years, he and the hospital board agreed to a parting of the ways, and, for the first time in 11 years, Maloney found himself unemployed and uncertain about his future. After interviews in several cities around the country, including Chicago, a former CEO he had worked with asked him to run a two-hospital system in Brooksville and Spring Hill, Florida.
When the system'Äôs parent company ran into financial trouble, the board was ousted and plans were made to sell the company. Maloney said, 'ÄúI wasn'Äôt going to wait around to see how that worked out.'ÄĚ That'Äôs when a friend who managed a Bennigan'Äôs in Chicago asked if would mind coming to the windy city, not to wait tables again, but to run a hospital.
Maloney ended up in charge of two hospitals of the four run by the company in February 2014. He moved his family to Chicago and things were going great when word got around the company was thinking of getting out of the hospital business in the Chicago market.
'ÄúI didn'Äôt know what the result would be, but within weeks of first hearing that, I found out about the Franciscan Health System."
He researched the three in Hammond, Munster and Dyer and found it was a well-run system with no risk of being sold.
'ÄúIt had a lot of opportunity for growth,'ÄĚ Maloney said. 'ÄúThere was another opportunity in Florida, but my wife likes this area and having Christmas with snow. Putting lights on a palm tree and swimming in the pool on Christmas Day is just not the same.'ÄĚ
So Maloney and his wife Lynn and their children Collin, 20, and Leeza, 15 made the move to the Region.
Since arriving at the end of 2016, Maloney said he's really enjoyed the job and has spent time getting involved in the Region, including getting the hospital involved in the One Region campaign to help the community grow. He immediately connected with the Lakeshore Chamber of Commerce and found an eager ally in the chambers' Executive Director Dave Ryan.
'ÄúPatrick is a very welcome addition to the Franciscan system,'ÄĚ Ryan said. 'ÄúHe'Äôs very energetic. Last year in May he invited the chamber to the Hammond campus, and he spoke to about 150 business professionals about the hospital'Äôs plans to expand. He'Äôs friendly and quick to meet people. He listens to what you have to say and likes to talk about the hospital and the staff.
'ÄúYou just feel that he loves the job when you talk to him. Some people can sit behind a desk and operate a corporation, which is fine. But, if you have someone who really wants to get out in the street, it'Äôs better and he does that. I think he'Äôs a real asset to the community.'ÄĚ
Maloney said his goal is to build on the culture he found at Franciscan of being patient focused, improving the experience for both the patients and the staff and being involved in the community.
'ÄúI'Äôm very family oriented,'ÄĚ he said. 'ÄúFamily is everything to me. The accounting degree was supposed to be a guaranteed job. I planned to work for year or two and get experience and go on to something else. Who know where I'Äôd be if Laventhal and Horwath didn'Äôt declare bankruptcy?'ÄĚ
Accounting's loss has been Franciscan's gain.
Source: https://www.nwitimes.com/business/local/professionals-to-watch/collection_f3e86706-191a-5569-a66a-616e2d6ca7df.html